Wimbledon 2016: Five players to watch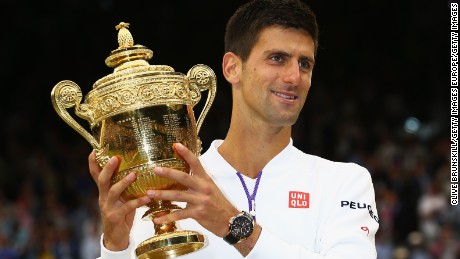 (CNN)When Wimbledon, the world's most prestigious tennis tournament, starts Monday, who are the players to watch? Here are five of them, starting with tennis' hottest player.
Novak Djokovic
Djokovic just completed his grand slam collection, finally winning the trophy he craved at the French Open. Paris will indeed live long in the heart of the Serb, since never before had he received such love at grand slams. Not encountering the near saintly figure of Roger Federer, who wasn't at Roland Garros as he recovered from a back injury, certainly helped in that respect.
Now that he is a French Open champion and became only the third man to win four consecutive grand slams, the inevitable question is: Will Djokovic stutter, more mentally than anything else, this fortnight?
Djokovic didn't contest a grass-court warmup this year, although the 29-year-old has previously triumphed at Wimbledon without formal grass-court matches under his belt.
From being gluten free to now meat free and using hyperbaric chambers — to boost the amount of oxygen in the blood stream — Djokovic has taken steps to do what he feels necessary to give himself the best possible chance of racking up grand slams.
Catching Federer on 17 majors — or even exceeding the total — is a key goal for Djokovic.
He is aware that in the next six grand slams, particularly, opportunity knocks given his form and the dips of fellow "Big Four" members Federer and Rafael Nadal. Murray, the other member of the elite quartet, can't seem to get the better of Djokovic at grand slams, as evidenced by the Australian and French Open finals this season.
Read more: http://www.cnn.com/2016/06/26/tennis/wimbledon-tennis-djokovic-murray-serena/index.html