Welcome to the new Toronto: the most fascinatingly boring city in the world
From the endless scandals of Rob Ford to the endless hits of Drake, Stephen Marche reveals the secret of his hometowns transformation into the 21st centurys great post-industrial city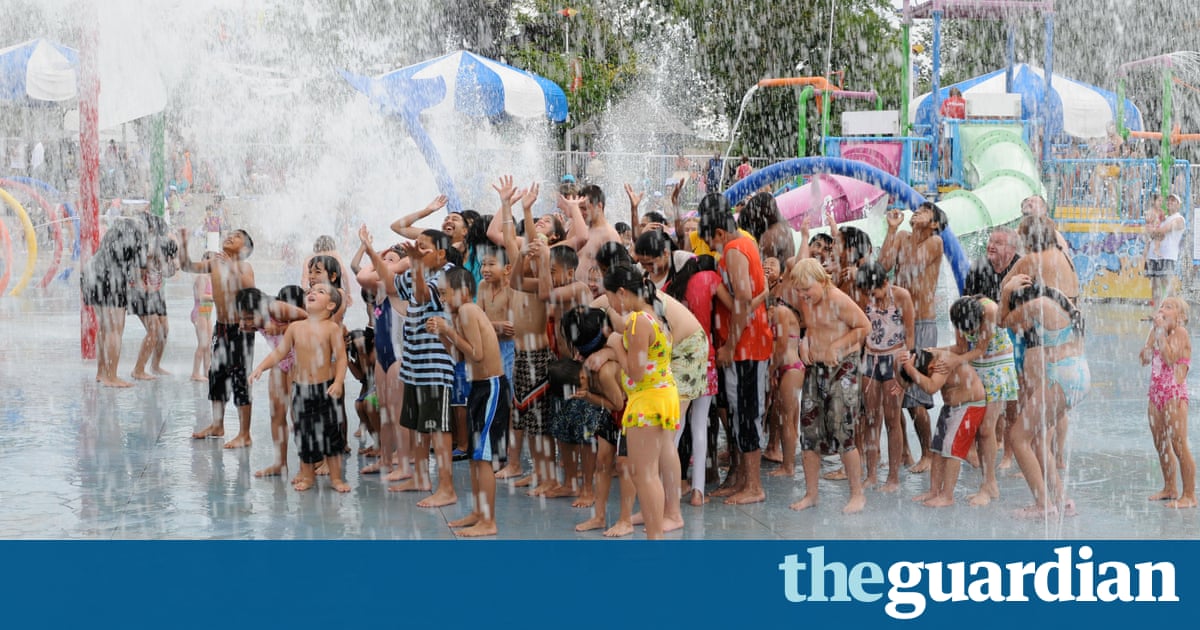 The definitive moment of the new Toronto took place, somewhat inevitably, in New York. On the TV variety show Saturday Night Live in May, Torontos hip-hop icon Drake played a gameshow contestant named Jared a cheerful goof with dreadlocks and a red check shirt with a slight Caribbean lilt.
The skit, called Black Jeopardy, was a take on the long-running game show Jeopardy, using a series of African American cliches: uncles who wear long suits to church, the cost of hair weaves, the popularity of Tyler Perry movies, and so on.
In this matrix of stereotype, however, Jared didnt quite fit. To the answer: This comedian was crazy in the 80s with his Raw and Delirious routines, (clearly indicating the question: Who is Eddie Murphy?) Jared instead asked, to the perplexity of all: Who is Rick Moranis?
When they also didnt know hockey legend Jaromir Jagr, Jared was stunned: The man won the Art Ross trophy four years in a row, fam.
Jared is black, but not a kind of black that the host or the other contestants recognised. Im from Toronto, he explained.
Wait, youre a black Canadian? the host asked.
Obviously, dog.
The miscomprehension built from there to a confrontation in which Jared angrily demanded: Why do I have to be your definition of black?
Was the hosts confusion understandable? To Americans, and outsiders in general, the new Toronto and its people can seem disconcertingly familiar and strange at the same time. Its a city in mid-puberty, growing so rapidly, changing so suddenly, that often it doesnt quite know how it feels about itself.
***
Last year, the increasing population of Toronto passed the declining population of Chicago. Comparisons come naturally. What Chicago was to the 20th century, Toronto will be to the 21st. Chicago was the great city of industry; Toronto will be the great city of post-industry. Chicago is grit, top-quality butchers, glorious modernist buildings and government blight; Toronto is clean jobs and artisanal ice-creameries, identical condos, excellent public schools and free healthcare for all. Chicago is a decaying factory where Americans used to make stuff. Toronto is a new bank where the tellers can speak two dozen languages. You feel a natural ease in time when you touch down from another city; you dont have to strain for hope here. The future matters infinitely more than the past.
Torontos growth has been extravagant. If you approach from the water, almost every building you see will have been constructed in the past two decades. The city has been booming for so long and so consistently that few can remember what Toronto was like when it wasnt booming. There were 13 skyscrapers in 2005; there are now close to 50, with 130 more under construction. The greater Toronto area is expected to swell by 2.6 million people to 7.5 million over the next decade and a half.
A line has been crossed. Toronto is now grown-up enough to be rife with contradictions and its contradictions are making it interesting. It is, for example, by far the safest city in North America an extraordinarily law-abiding place by any measure. It also produced Rob Ford, the worlds most famous crack-smoking mayor, a man whose criminality did little to affect his popularity.
Other contradictions reveal themselves only on closer examination. Torontos dullness is what makes it exciting a tricky point to grasp. Torontos lack of ambition is why the financial collapse of 2008 never happened here. The strong regulations of its banks preventing their over-leverage meant they were insulated from the worst of global shocks. In London and New York, the worst stereotype of a banker is somebody who enjoys cocaine, Claret and vast megalomaniac schemes. In Toronto, a banker handles teachers pension portfolios and spends weekends at the cottage.
Read more: https://www.theguardian.com/cities/2016/jul/04/new-toronto-most-fascinatingly-boring-city-guardian-canada-week