Trump campaign may have broken law by seeking foreign political donations
Watchdog groups will lodge a complaint alleging his campaign violated federal rules by soliciting money from politicians in Scotland, Australia and Iceland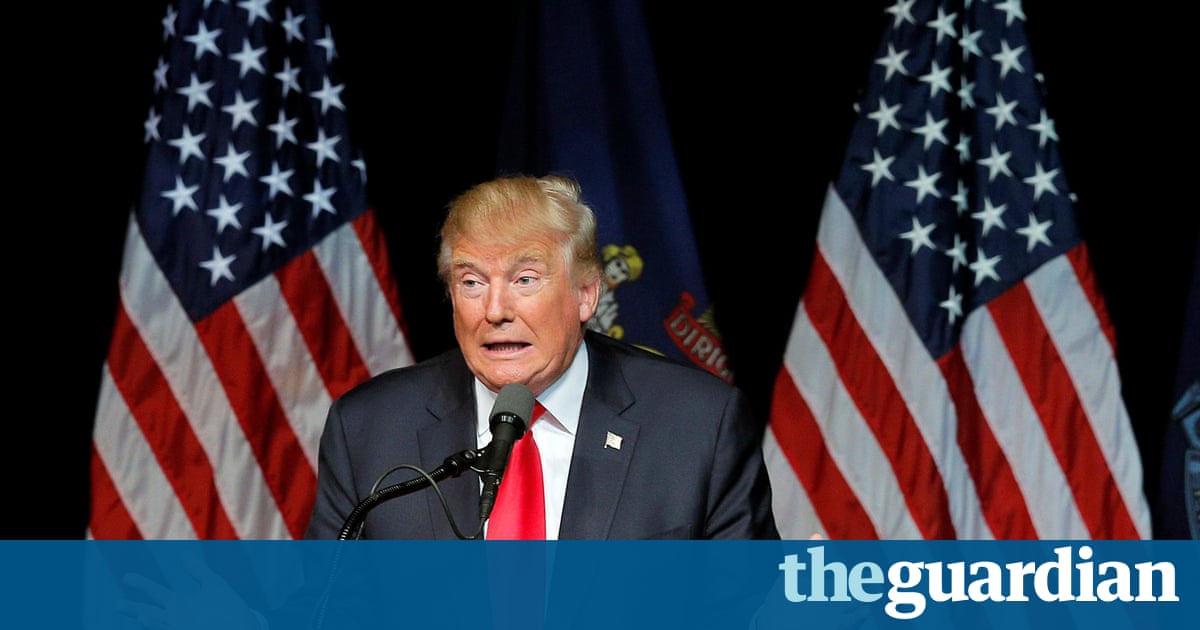 Donald Trumps campaign has been asking foreign politicians for donations to help make America great again possibly violating federal election rules in the process.
On Wednesday, two campaign finance watchdog groups, the Campaign Legal Center and Democracy 21, said they will lodge a complaint with the Federal Election Commission (FEC) alleging that Trumps campaign has violated federal law by soliciting donations from politicians in Scotland, Australia and Iceland, among others.
Donald Trump should have known better, said Paul S Ryan, deputy executive director of Campaign Legal Center. It is a no-brainer that it violates the law to send fundraising emails to members of a foreign government on their official foreign government email accounts, and yet, thats exactly what Trump has done repeatedly.
The Federal Election Campaign Act prohibits any foreign national from contributing, donating, or spending funds in connection with any federal, state, or local election in the United States, either directly or indirectly. It is also unlawful to help foreign nationals violate that ban or to solicit, receive or accept contributions or donations from them.
The complaint argues that the Trump campaign has knowingly and illegally solicited donations from the foreign nationals. It includes several references to media reports of politicians receiving fundraising emails, including a number of members of parliament in Iceland and Australia as well as the 54 members of the Scottish National party and UK House of Commons.
This whole matter is very perplexing. The letter left me speechless, Katrn Jakobsdttir, head of the Left Green party and a recipient of one of the emails, was quoted as saying in Iceland magazine.
Similarly, other recipients across the globe expressed confusion and even offense that they had been targeted as a potential donor.
Others declared their support for Trumps opponent, Hillary Clinton.
A former Canadian prime minister also received a funding email.
Trumps campaign did not return a request for comment.
Brendan Fischer, associate council with the Campaign Legal Center, said the statute is explicit and he couldnt recall any previous incident of a candidate running afoul of the rule relating to foreign nationals.
Its certainly strange, unique, perhaps unprecedented, Fischer said.
This isnt the first of the Trump campaigns financial woes. Last week, his campaign budget has been widely mocked as recently published figures showed him entering June with just $1.3m in the bank compared to Clinton, who had $42.5m, according to filings released by the FEC last week. He has had difficulty raising money through the usual Republican channels as the GOP is still grappling with his nomination.
Read more: https://www.theguardian.com/us-news/2016/jun/29/trump-campaign-donations-foreign-politicians