The week's best podcasts: Bruce Lee, gourmet trips and placenta pills
The martial arts stars daughter investigates his philosophy, Slates new podcast gets off to a strong start, and the latest unappetising celebrity fad is road tested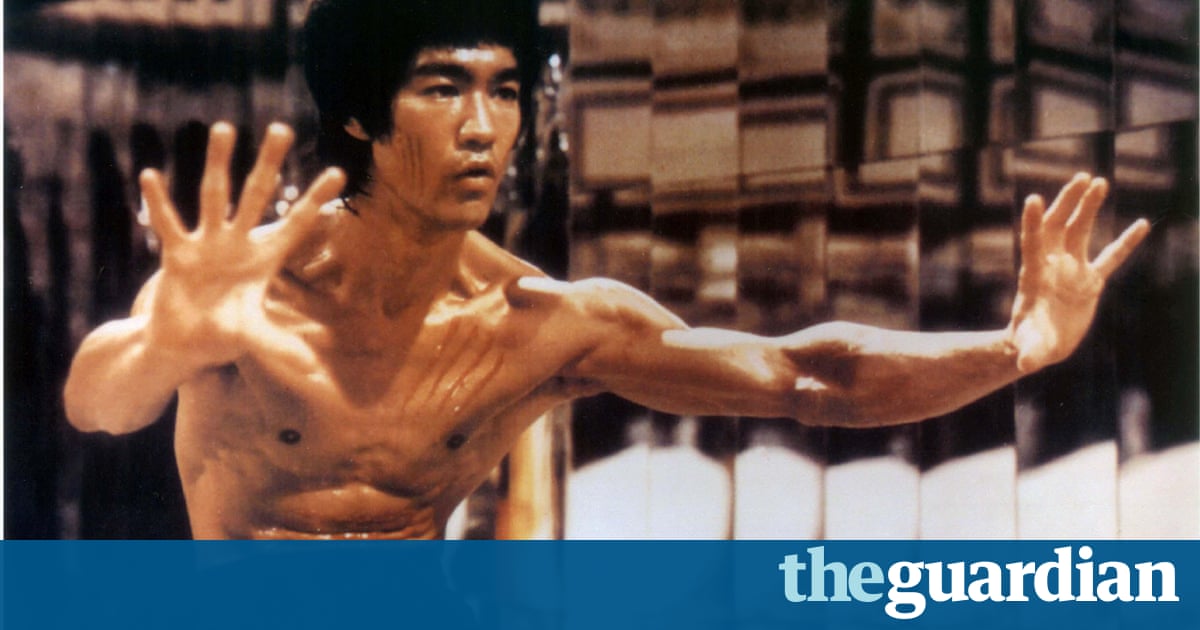 The Longest Shortest Time had a riveting, if wildly unappetizing episode on how people (like Kim Kardashian and Mad Men star January Jones) transform their placentas into pills so they can ingest them. To make the process more inclusive (as its the parenting show for everyone), they had a childless man specifically Radiolabs Latif Nasser assist, as a doula undertook the task.
The Bruce Lee Podcast looks behind the action stars legacy to explore the philosophy that helped make him a household name. Hosted by his daughter, Shannon Lee, the show is not just a trip through Lees IMDB listing. It digs into his quotes, like the most recent episode which looks at his call to take action!, which extended far beyond action movies into his everyday life, or an early episode called Be Water, My Friend, whose title comes from a well-known quote from Lee. The mantras serve as a doorway into Lees mind and provide a fascinating portrait of the man.
Slates new podcast Represent is off to a strong start. In its debut episode, host Aisha Harris explored the concept of selling out with film-maker Robert Townsend, whose 1987 comedy, Hollywood Shuffle, explored the challenges of making it in the industry as an African American actor. Harris made the argument that the film is as relevant today as it was three decades ago.
Snap Judgment has been releasing a string of shorter special episodes lately, which is a nice introduction to explore the stories featured on the show. This weeks special featured a riveting story about a man whose neighbor held him hostage in his own home as part of a militia operation. If the rise of homegrown militias strikes terror into your heart, check out As the World Burns, a story rereleased by Snap Judgment as part of the series, which is worth revisiting in these troubling times.
If summer has kicked your wanderlust into high gear, follow along as Maggie and Adam drive to Tierra del Fuego on Lets Not Panic. Their most recent episode had them eating their way through Austin, which may have you drooling on to your shirt while you listen. Also check out Atlas Obscuras Escape Plan. In the Zipcar-sponsored show, the host, David Plotz, takes a guest on a surprise road trip. Unlike Kurt Braunohlers The K Ohle, though, they end up somewhere fun like the Hudson Valley, offering travel tips and adventure ideas.
Something is happening over at the Pitch podcast. The music show that explored everything from cover songs to the Clearmountain Pause, which is one of those things that you can never un-hear, released a tantalizing teaser this week about the shows future. While details are still murky, hopefully it means more episodes in the near future.
Actor and comedian Mike Birbiglia stopped by Improv Nerd with Jimmy Carrane to talk about his new movie Dont Think Twice and its themes including jealousy, success, and some of the interesting parallels between improv and friendship. Improv happens in a moment and it disappears, all that stuff, is applicable to friendship. Friendship never is going to stay the same, he said.
Helen Zaltzman of The Allusionist and Answer Me This! continued her podcast domination quest this week with a guest appearance on Nocturne. On the night-time-themed show, Zaltzman tells a tale of a late-night bus ride gone strange. If you want more of Zaltzman in your life, Helen will soon be joining her brother Andy Zaltzman as a guest host on his podcast, The Bugle.
Science Vs has kicked off its new season with back-to-back episodes looking at the science behind two very different topics fracking and attachment parenting. The show uses hard science, methodical studies, expert interviews, and, you know, facts to tackle fads, controversial trends, and sacred cows (is organic food actually better?) and looks for the science behind surprising questions like Does Race Exist? Host Wendy Zukerman started the show in Australia, but has now signed on with Gimlet and brought Science Vs stateside. Now based in New York, Zukerman has a dedicated production staff and the time to investigate topics and debunk trends more thoroughly, including gun control and even organic food.
If this column seems short this week, blame Gretchen Rubin. On Happier with Gretchen Rubin they explained the value of keeping things short and sweet when trying to make a point.
Read more: https://www.theguardian.com/culture/2016/aug/01/weeks-best-podcasts-bruce-lee-represent-lets-not-panic