Texas county rejects bid for new 'hotel-like' immigration detention center
Residents aired concerns at meeting over migrants nationalities and lack of fencing in Stratton Oilfield Systems proposed 500-bed family residential facility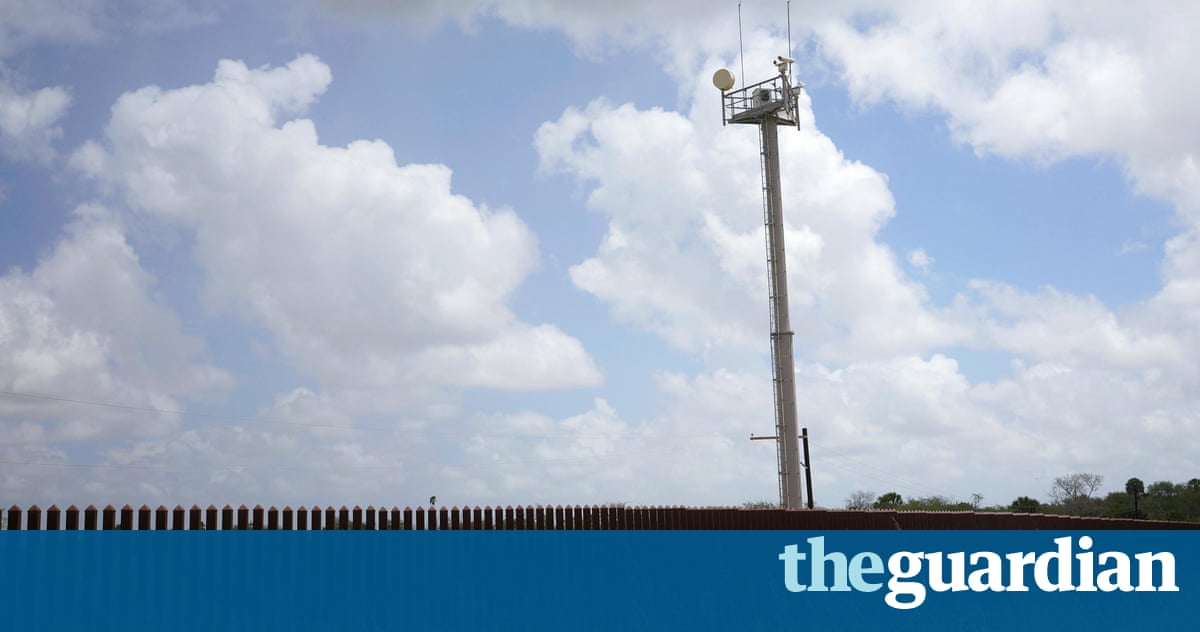 Officials in south Texas have voted to opt out of the family detention business, citing concerns about security and the impact on local infrastructure.
A South Carolina-based oil company that owns a former worker camp in Dimmit County had pitched it as a hotel-like facility that could provide dramatically better conditions than two other family detention facilities nearby with more than 2,000 beds. But after just one hour-long meeting Monday, county commissioners unanimously rejected it.
Immigration and Customs Enforcement (ICE) is soliciting bids for a new 500-bed facility in the area to house Central American women and children, even as many advocates and politicians have called for the closure of such facilities altogether.
Advocates had questioned whether the firm, Stratton Oilfield Systems, understood how immigration detention works.
If you are not free to leave, then it doesnt matter how nice it is, Cristina Parker, immigration programs director for Grassroots Leadership, said Friday in objection to the facility. Its a prison.
During a packed meeting in Dimmit County on Monday, company president Dan Stratton addressed those concerns.
He noted that while there would be no fence, detainees would be under patrol by armed guards and cannot leave the camp.
The federal government has a need to establish a family residential, ah, facility, said Stratton. I didnt say detention facility, I said facility.
While advocates have balked at the notion of any new family detention facility, residents who lined up to comment at the meeting raised concerns that the facility would not be secure enough.
Think about how many fences they crossed to get here, commented one resident who introduced himself as Ronnie and said he had spent 12 years working with immigrants for the federal government. The fact that theyve been vetted gives me no sense of security.
Stratton swatted down rumors that the residents would come from Syria, and insisted they have all been checked and they have no criminal background, rather theyre escaping violence.
But another resident worried the center could be used to house the kind of people that caused the massacre in Orlando.
Others complained the company was offering to hold non-citizens in a facility thats better than where I live. Strattons glossy brochures for Carizzo Springs show rooms with a kitchenette and private bathroom.
The meeting was moderated by county judge Francisco Ponce who said his parents came from Mexico in 1915 when you paid a nickel to cross the bridge. He recalled how nearby Crystal City had been the site of a Japanese internment camp during second world war.
He had begun the session by noting that Stratton had promised as many as 400 jobs and saying: Lets find out what we have to give up for those 400 jobs.
He ended by interrupting the public comment session to recognize a motion to deny the request to enter a bid to ICE.
Aye, the commissioners responded, unanimously.
Immigrant advocates who attended the meeting but were not allowed to speak before it was over said they welcomed the countys decision.
We are definitely glad that the county commission voted the way it did, said Manoj Govindaiah, an attorney with Refugee and Immigrant Center for Education and Legal Services. But it is troubling that the folks who testified today are so focused on insecurity and generalizations and stereotypes.
Earlier this month, a nearby Texas county had considered a bid with British firm Serco, which has a history of immigration detention center scandals in the UK and Australia. Jim Wells County voted not to bid on the contract, after some officials voiced concern over past abuse allegations against the firm.
Read more: https://www.theguardian.com/us-news/2016/jun/28/texas-immigration-detention-center-family-rejected