Silk Way rally's venture into China strengthens Moscow-Beijing relations
Competitors are racing 6,695 miles across Russia, Kazakhstan and northern China in a test of skill, stamina and planning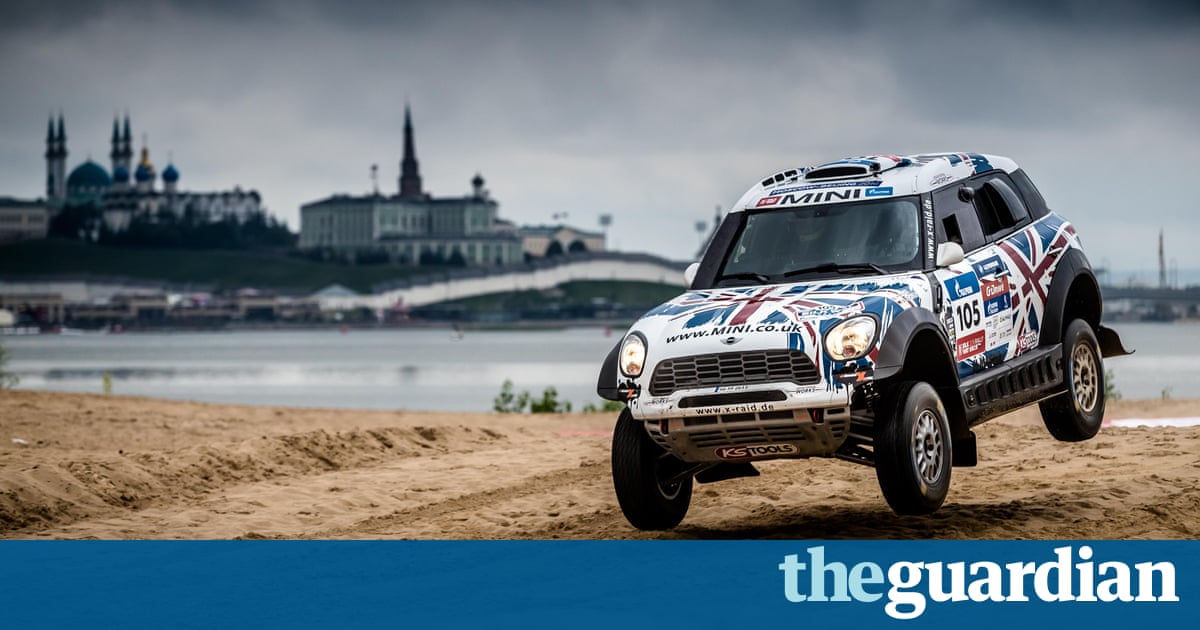 Aidyn Rakhimbayev, a Kazakh multimillionaire, was roaring through the grass between a hill and a birch forest in the Chelyabinsk region of Russia when his highly customised Mini Countryman suddenly swerved off to the side with a popped tyre, setting the grass underneath on fire. A minute later, Harry Hunt, a British driver, careened around the hill from the other side, scattering surprised picnickers and onlookers, before making it back on to the trail carved by other racers.
Longer than even the Dakar rally, just finishing the Silk Way rally from Moscow to Beijing is a feat. From 9 to 24 July, competitors are racing 6,695 miles across the forests and grasslands of Russia, the dusty steppe of Kazakhstan, and what drivers call the dunes of no return in the deserts of northern China.
They say the rally is won not by the one who goes fast but by the one who doesnt break down, said the Silk Way director, Vladimir Chagin, nicknamed the Tsar of Dakar for winning that rallys truck category seven times. Its an extreme sport stretched out over time, over two weeks, not a jump or flight that lasts minutes or seconds.
This years Silk Way rally is also a geopolitical achievement, strengthening Russias political and economic relations with its eastern neighbour. Having previously held the event in Russia, Kazakhstan and Turkmenistan, Chagin said the idea to head east was rooted in how the mutual relations of Russia and China are developing. The rally is sponsored by the Russian state gas giant Gazprom and the Chinese state car manufacturer BAIC.
Read more: https://www.theguardian.com/world/2016/jul/19/silk-way-rally-china-strengthens-moscow-beijing-relations