Sanjay Valvani, hedge fund manager charged with insider trading, found dead
Valvani was found in his Brooklyn home in an apparent suicide, following his arrest last week on insider trading charges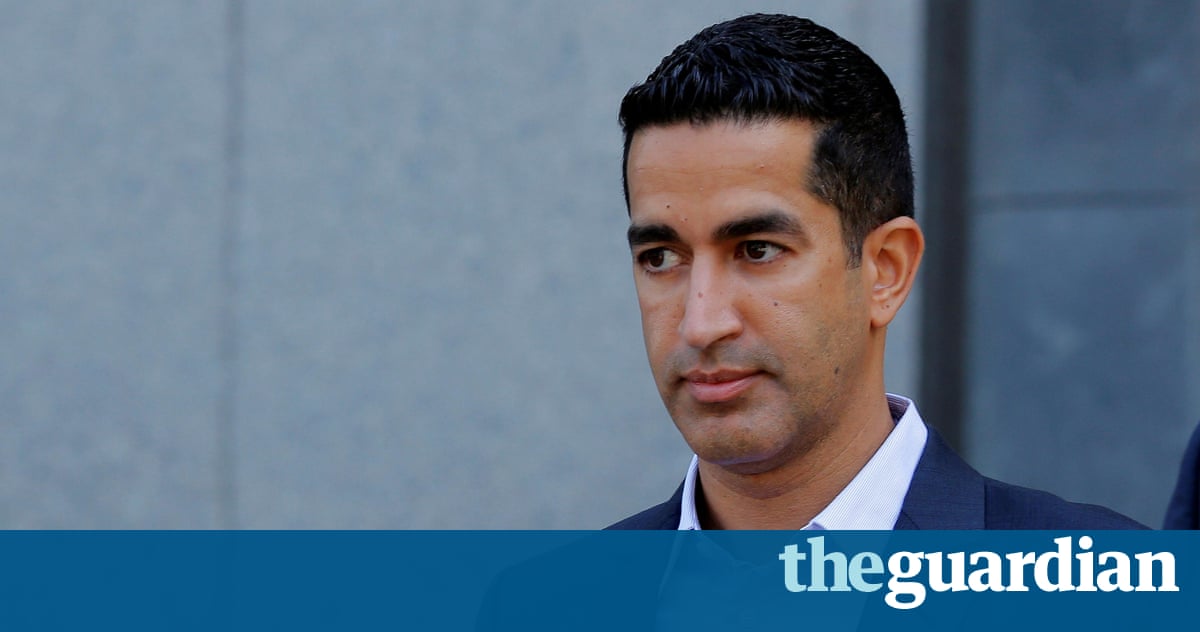 Sanjay Valvani, a hedge fund manager at Visium Asset Management who was arrested last week on insider trading charges, has been found dead in an apparent suicide, the police said on Tuesday.
Valvani, 44, was discovered by his wife on Monday evening at his Brooklyn home with a wound to his neck, a New York police department spokeswoman said. A note and a knife were recovered, she added.
Valvani was arrested last Wednesday and accused of having fraudulently made $25m by getting advanced information about US Food and Drug Administration approvals of generic drug applications.
Valvani pleaded not guilty to five counts including securities fraud, wire fraud and conspiracy and was freed on $5m bond secured by his home.
The death marked a stunning turn in one of the US governments biggest insider trading cases in years.
Valvani had been a partner at Visium Asset Management and was instrumental in building it with founder Jacob Gottlieb into an $8bn firm that counted some of the countrys biggest pension funds as clients.
In the US, the National Suicide Prevention Hotline is 1-800-273-8255. In the UK, the Samaritans can be contacted on 08457 90 90 90. In Australia, the crisis support service Lifeline is on 13 11 14. Hotlines in other countries can be found here.
Read more: https://www.theguardian.com/us-news/2016/jun/21/sanjay-valvani-hedge-fund-manager-found-dead