Russian priest in record hot air balloon trip tells of 11 days without sleep
Fedor Konyukhov, who circumnavigated the world with only a Virgin Mary icon and a cross, barely ate and didnt sleep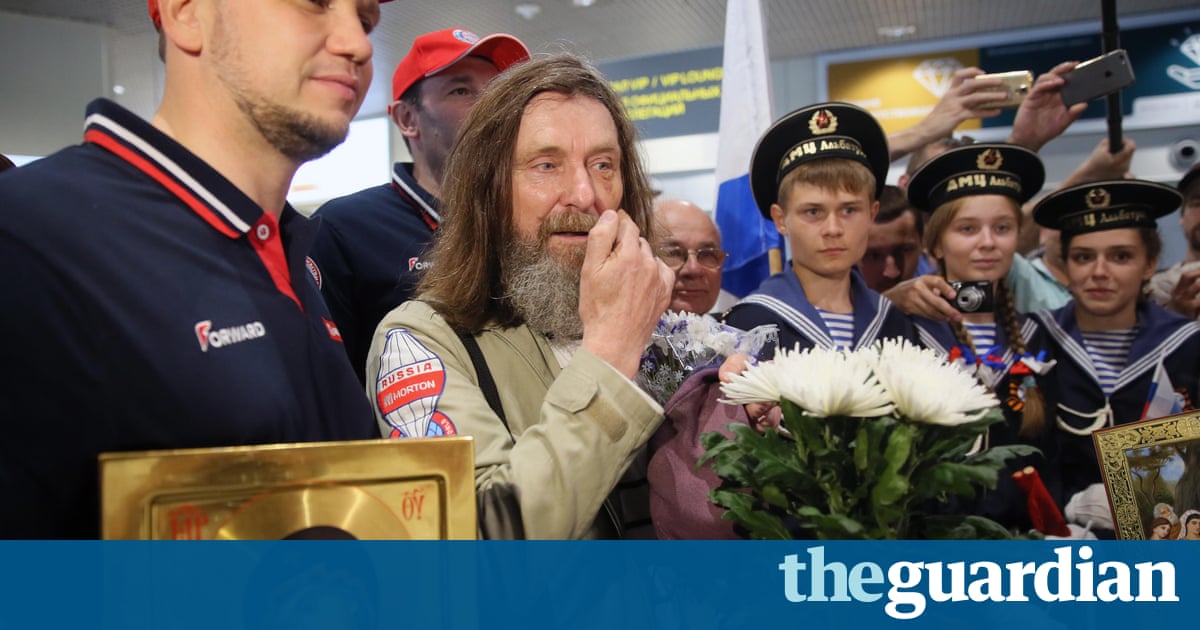 A Russian Orthodox priest and explorer who set a world record for the fastest circumnavigation of the globe in a hot air balloon, says he barely ate and didnt sleep during the 11-day journey, keeping himself awake with a spoon.
Fedor Konyukhov, whose voyage broke the record when he touched down at the end of July near the point where he had set off close to Perth, Australia, managed the feat in 11 days and six hours. The previous record set by American Steve Fossett in 2002 was 13 days and 8 hours.
Konyukhov, 64, also set several other records, becoming the first person to fly a balloon around the world on his first attempt, ascending to a height of 11,200 metres and travelling 35,000km in total.
At a press conference in Moscow on Wednesday, Konyukhov recounted how he had overcome extreme fatigue, hunger, cold, equipment malfunctions and stormy weather on his journey.
Read more: https://www.theguardian.com/world/2016/aug/03/russian-priest-in-hot-air-balloon-flies-round-the-world-in-record-time