Rio 2016: more than half of Athletes Village buildings still to pass safety tests
Less than two weeks before the start of the Games, 19 of 31 buildings have yet to pass full checks, with teams hinting they may demand compensation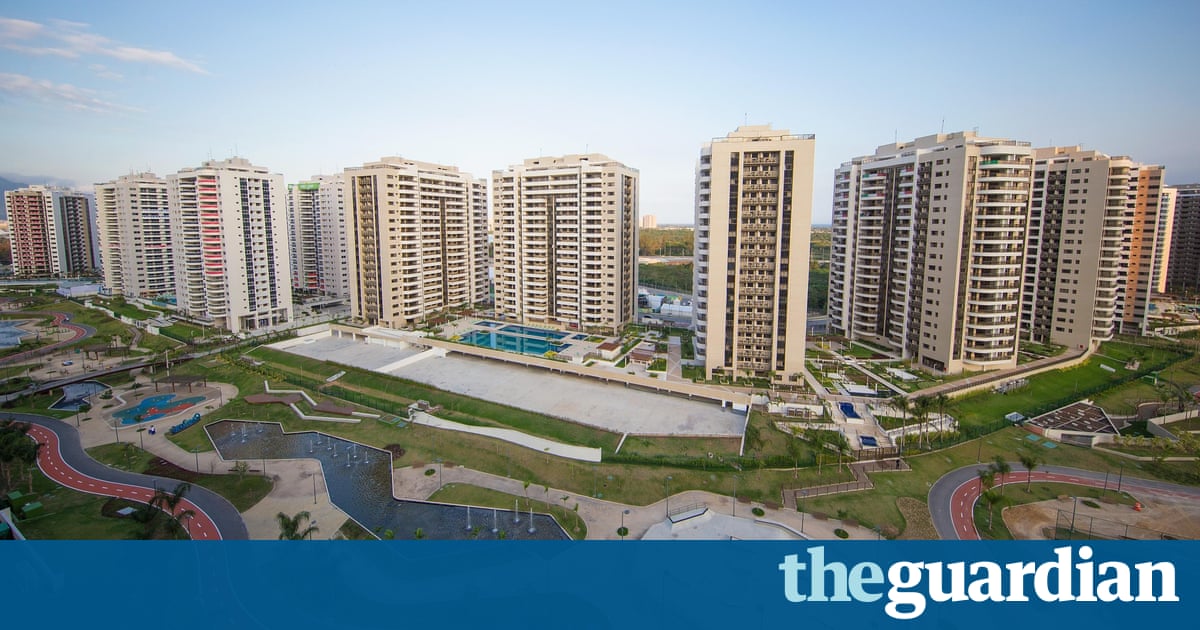 Less than two weeks ahead of the Olympics, the Rio 2016 organising committee has acknowledged that 19 of the 31 buildings in the Athletes Village have yet to pass safety tests.
With hundreds of athletes turning up by the day, this will add to concerns prompted by gas and water leaks and at least one power outage. The Guardian has also learned that a short circuit caused a small fire on Saturday.
Close to 10% of the competitors have already arrived in Brazil and many are housed in the village, though the shoddy conditions which include flooded floors, broken elevators, mould and holes in the ceiling have shocked some team managers, athletes and volunteers.
The organisers promise to resolve the problems by Thursday, but in the interim the Australian team has decided to temporarily rehouse its athletes. The Dutch and Italian teams have also complained and hinted that there may be demands for compensation.
Stress tests which should have been done months ago are still less than halfway complete because the 17-storey buildings were delivered behind schedule and the water, gas and electricity were only recently connected.
Although Rio2016 said the faults affected only 5% of the rooms, spokesman Mrio Andrada admitted only 12 of the 31 tower blocks have been checked and proved OK.
This should have been tested a long time ago, he told the Guardian. But the problem is there and now our task is to fix it as quickly as possible and to ensure everything is safe.
The risks were evident on Saturday when a small fire broke out in building 26, which is the home of the Dutch team.
A technician was working on a fuse box. There was a short circuit and a small fire, which he extinguished himself. The electricity was disconnected and there was no need for an evacuation or to call firefighters, Andrada said.
Nonetheless, with continued reports of gas leaks in the Athletes Village, such incidents are a concern.
The Dutch team said it was notified about the fire and it has subsequently conducted tests of fire alarms and emergency stairwells, but its technicians are still encountering new problems, particularly with the plumbing.
Maurits Hendriks, the Dutch chef de mission, said it will be a major challenge to get the accommodation fully ready before the Games begin even though its technical staff and local contractors are working 24 hours a day. Of course, this is a disappointment. It affects all participating countries, he said in a statement.
He hinted that there may be financial consequences. It is the responsibility of the organizing committee to deliver a safe and well-functioning village Let it be clear that we will evaluate this situation with IOC and Rio 2016 after the Games. This applies for example to financial consequences as a result of the measures we are taking and have been taken.
Read more: https://www.theguardian.com/sport/2016/jul/25/rio-2016-olympic-officials-athletes-village-unfinished