Pokmon Go players on the hunt illegally cross Canada-US border
US border patrol agents spot two Canadian teens fixated on their phones afterthe pair inadvertently walked southbound from Alberta into Montana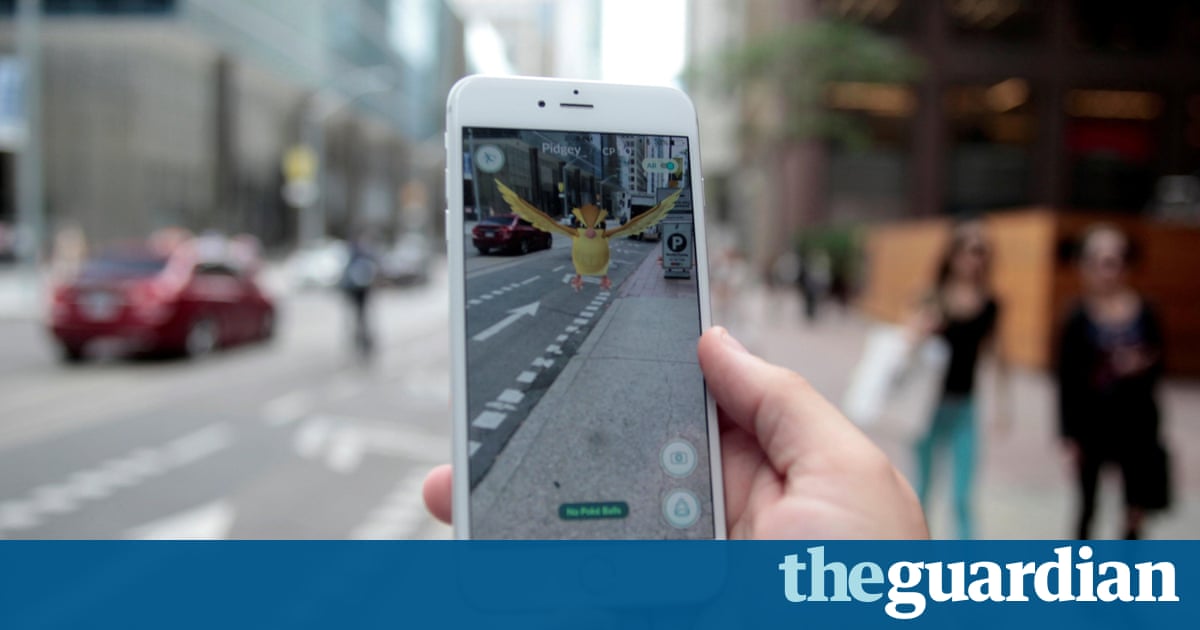 Two Canadian teenagers, unaware of their surroundings when they were playing Pokmon Go, made an illegal border crossing this week from Canada into the United States in a remote part of Montana, US Customs and Border Patrol said.
The two, who were not identified, were walking southbound from Alberta into Montana, their attention fixed to their phones as they hunted cartoon characters, when they were found by US border patrol agents on Thursday.
Both juveniles were so captivated by their Pokmon Go games that they lost track of where they were, said Michael Rappold, a spokesman for the agency. Agents saw that the teens were not aware they had crossed the border, he said.
They crossed the international border inadvertently, but agents were able to reunite them with their mother.
The game has been an unexpected success from Spain to Australia, doubling Nintendos value since the games launch in the United States earlier this month.
Using mobile devices, players search for virtual Pokmon characters that appear to pop up at office spaces, restaurants, museums and other places. Players score points in various ways, including capturing the Pokmon characters with a flick of a finger on their phone screen.
The game was also to blame for a rash of car accidents and a slew of mishaps stemming from distracted players. Armed robbers have used it to lure players to remote locations, a woman caught in a tree had to be rescued by authorities, and last week a reporter was scolded for playing during a state department briefing.
Read more: https://www.theguardian.com/technology/2016/jul/23/pokemon-go-players-illegally-cross-canada-us-border