Papua New Guinea: Offshore detention center used by Australia to close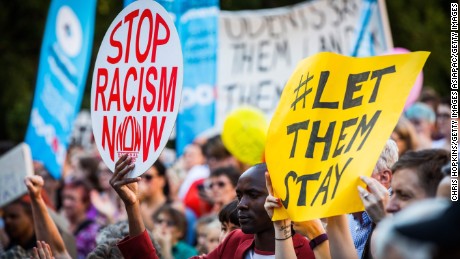 (CNN)Papua New Guinea plans to shut down an offshore migrants' detention center used by Australia after a top court ruled it as unconstitutional.
A ruling by Papua New Guinea's Supreme Court on Tuesday declared the Manus regional processing center as illegal.
In response to the ruling, the nation's Prime Minister Peter O'Neill announced that he will ask Australia to seek other options for detainees at the offshore center in the Pacific island nation.
"Respecting this ruling, Papua New Guinea will immediately ask the Australian government to make alternative arrangements for the asylum seekers currently held at the regional processing center," Prime Minister Peter O'Neill said in a statement.
"We did not anticipate the asylum seekers to be kept as long as they have at the Manus center."
Around 900 men are in the detention center on the Papua New Guinea island, according to Australian immigration authorities.
O'Neill said Papua New Guinea would welcome "legitimate" refugees to settle in the Pacific island nation.
While acknowledging the economy would suffer as a result of the closure, he pledged to work with Australia to ensure business owners would be taken care of. Negotiations with Australia will determine the time frame of the closure.
He also said he was proud of the part Papua New Guinea played in stopping deaths caused by the people-smuggling trade.
Read more: http://www.cnn.com/2016/04/27/asia/australia-png-manus-detention-center-to-close/index.html