Oldest known axe discovered in Australia, claim researchers
Small fragment found in cave believed to date from a tool created up to 49,000 years ago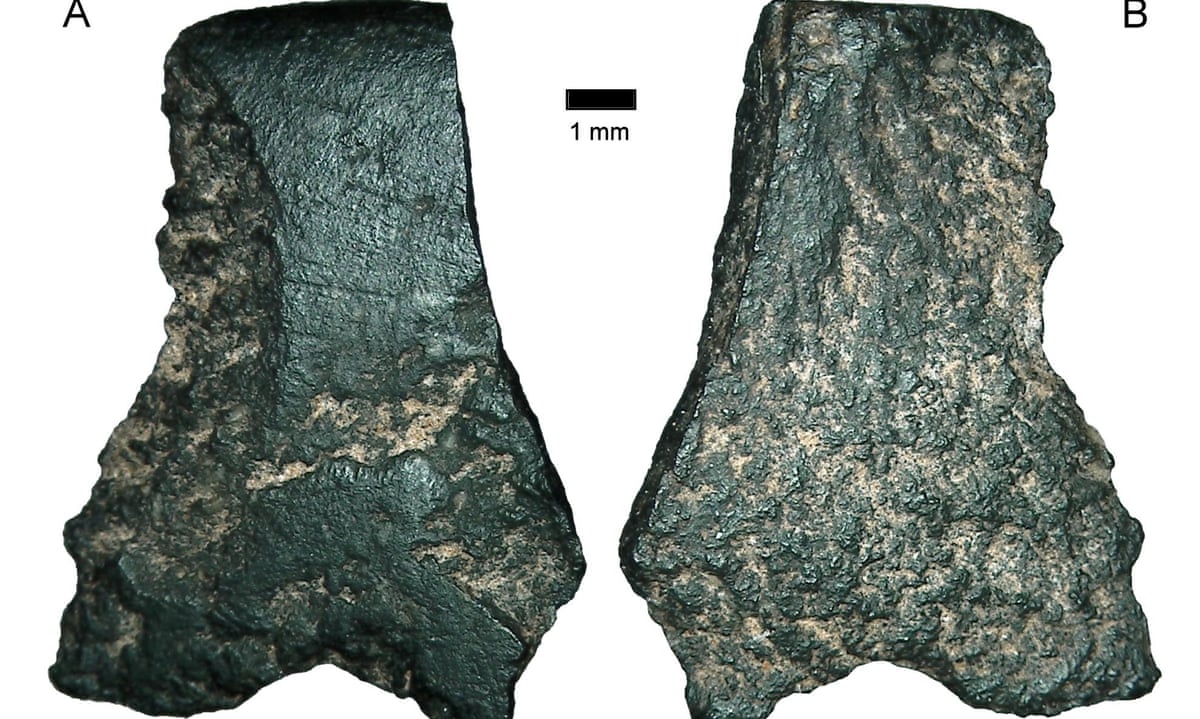 It is about the size of a thumbnail and might look like any old piece of rock, but scientists say it is a fragment of the oldest axe ever discovered, created up to 49,000 years ago.
Found in Australia, it further undermines ideas that Europe was the birthplace of technology, revealing people developed complex tools not long after they set foot in Australia.
The fragment was excavated in the early 1990s from a cave in the Windjana Gorge national park in the Kimberley region of Western Australia, but only examined recently. New analysis and dating suggests it is a fragment of the cutting edge of an axe that would have had a handle, used between 46,000 and 49,000 years ago.
The current estimates of when humans entered Australia range from between 50,000 to 55,000 years ago.
The find pre-dates another axe found in Arnhem Land in Australia dated to 35,000 years ago, and independently invented axes in Japan dated to about 38,000 years ago.
Other simpler sharpened stone tools had been used even by other species of humans millions of years ago, but it was not until this period that complex tools that combined stone and wood appear to have been created.
To read more copy this link into a new tab: http://www.theguardian.com/us