Man arrested after suffering serious burns in Sydney police station incident
Police unclear on identity of man pulled from his car after apparently setting it on fire outside Merrylands police station, but say it is not believed to be related to terrorism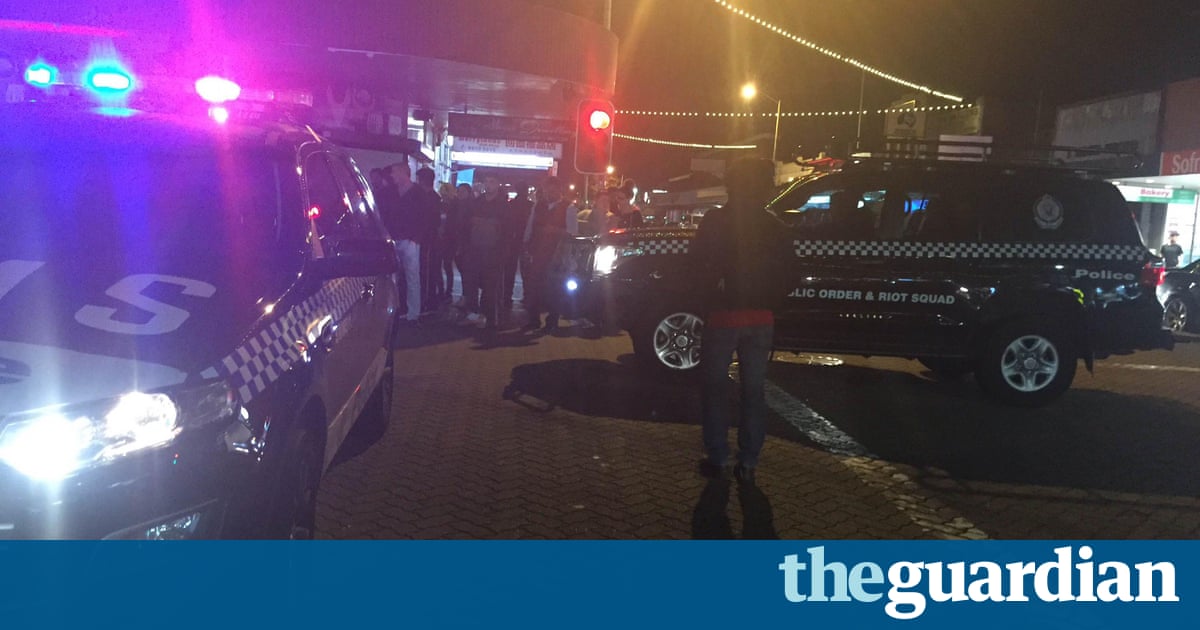 A man has been arrested after he suffered serious burns in an incident at Merrylands police station in western Sydney.
Officers approached a vehicle outside the police car park about 7pm, NSW police assistant commissioner Denis Clifford said on Thursday night.
It appeared some form of accelerant was used, causing a fire, and the vehicle collided with the roller shutter of the police carpark, Clifford said.
He was unconscious for some time. Police extinguished the flames and extricated the person from the vehicle, Clifford said.
He has been treated by ambulance and conveyed to hospital in a serious condition.
The man suffered serious burns, Clifford said.
He said police were still trying to establish the mans identity, and stressed that it was not clear what the mans motive was.
Asked whether the incident had any links to violence extremism, NSW police assistance commissioner Denis Clifford told reporters: Thats not one of our lines of inquiry. Theres nothing to indicate this is in any way related to terrorism. Well keep an open mind, but were not leaning that way at this stage.
Officers from the rescue and bomb disposal unit were examining the car, an earlier police statement said. No one else was hurt in the incident.
Two witnesses told Guardian Australia the police had blocked off Merrylands Road, and there was a strong burning smell from the area shortly after the incident.
Rafi Younes, the chief executive of Merrylands Century 21 real estate agency, said: All the roads are blocked so the police wouldnt let anybody go close. Weve been told to close the shops and leave the area.
Younes and his colleague Leonardo De La Vega said they had been told a man drove into the police station.
So they had riot police and ambulance outside the street, De La Vega said.
You could smell something was burning, you could smell it burning.
Read more: https://www.theguardian.com/australia-news/2016/jul/21/attack-sydney-police-station