Johnny Depp's wife, Amber Heard, pleads guilty over bringing dogs to Australia
Actor pleads guilty to providing a false immigration document to immigration officials and has two other charges dismissed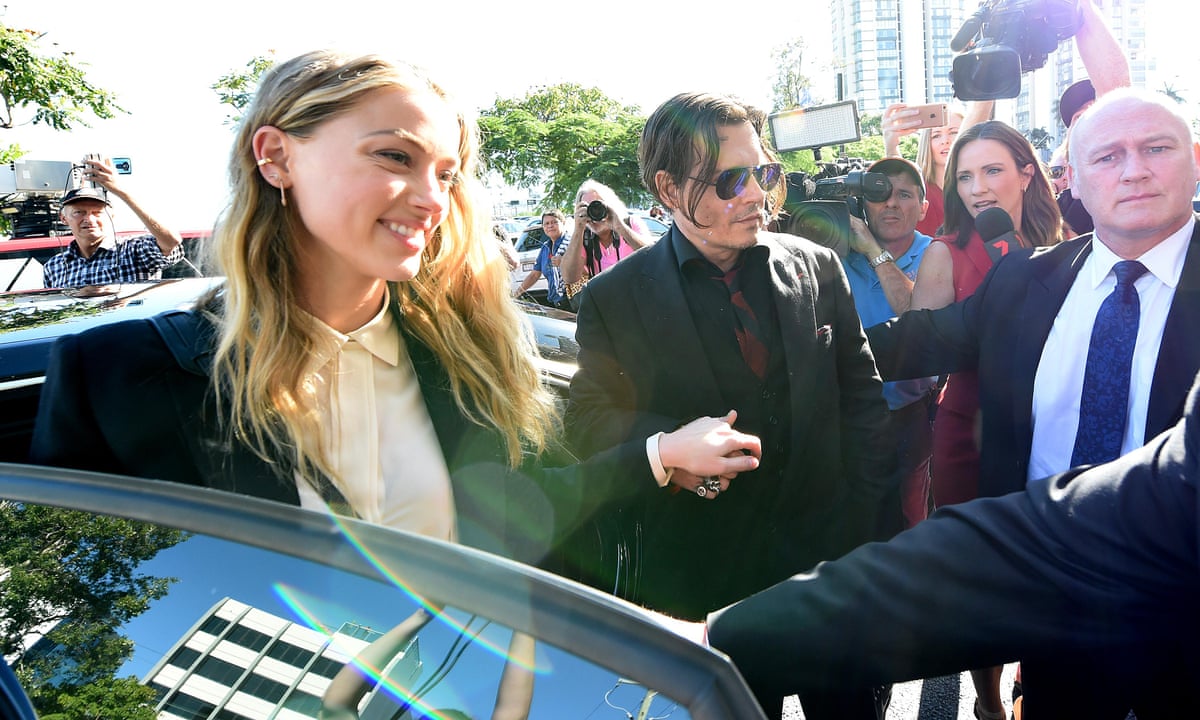 The actor Amber Heard, with her husband Johnny Depp in tow for a Gold Coast court appearance, has had charges of breaking Australias quarantine laws by bringing the couples dogs into the country dismissed.
Heard has pleaded guilty to the separate and lesser charge of providing a false passenger card to customs on arrival on the Gold Coast in a private jet in April last year.
She had been accused of smuggling the Yorkshire terriers Pistol and Boo on the flight on a visit with Depp, who was filming Pirates of the Caribbean: Dead Men Tell No Tales.
But barrister Peter Callaghan for the commonwealth told the Southport magistrates court that no evidence would be offered on the charges of braching quarantine laws, which attracted a maximum penalty of 10 years jail.
The alleged incident sparked global headlines when the agriculture minister, Barnaby Joyce, said the dogs had better bugger off back to the US or hed arrange to have them put down.
The presence of the A-list canines was only discovered when their visit to a Gold Coast dog grooming salon was made public.
Lawyers for Heard have told the court the 29-year-old has prepared a video for the court in relation to the case.
The hearing has now been adjourned until 11am to allow magistrate Bernadette Callaghan to read documents relating to the case.
Read more: http://www.theguardian.com/film/2016/apr/18/johnny-depps-wife-amber-heard-pleads-guilty-over-bringing-dogs-to-australia