Jarryd Hayne retires from NFL to pursue Olympic rugby sevens dream with Fiji
The former Australia rugby league star Jarryd Hayne has announced his retirement from the NFL, in order to seek a place at the Olympics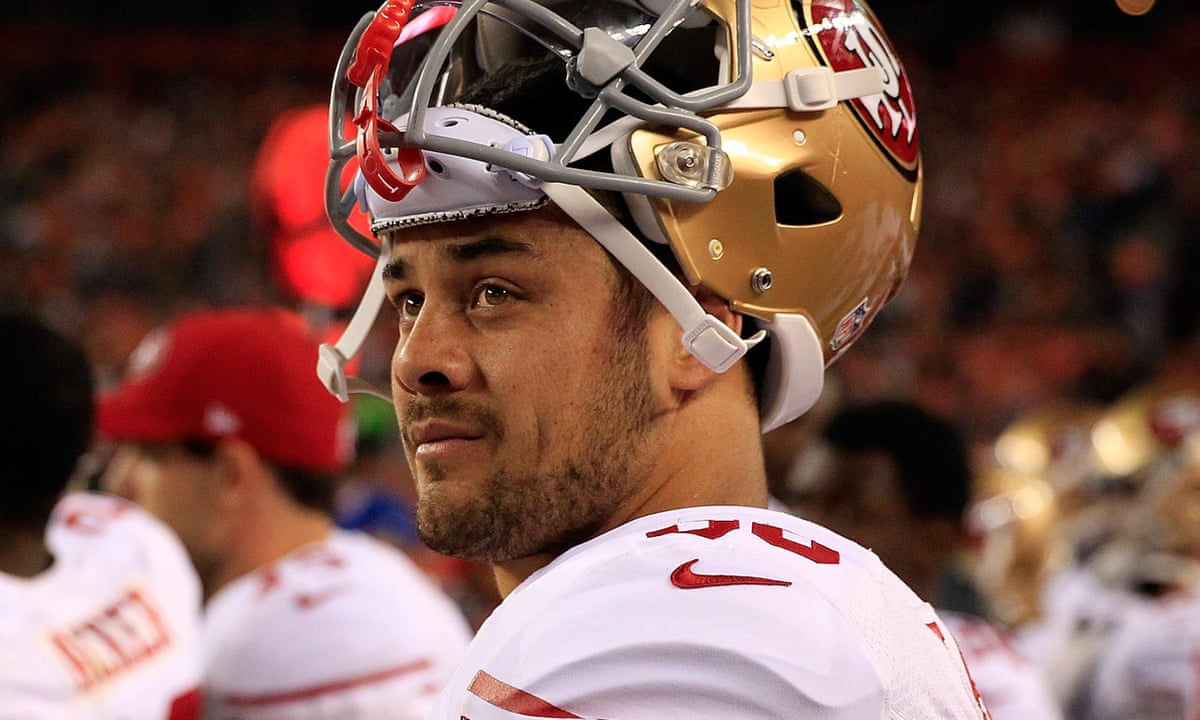 The former Australia rugby league star Jarryd Hayne on Sunday announced his retirement from the NFL, in order to seek a place at the Olympics with the Fiji rugby union sevens team.
I am retiring from the NFL because the Fiji rugby sevens team reached out to me about the opportunity to join the team for the upcoming Olympics, and I simply could not pass that chance up, Hayne said in a statement.
The Olympics has been something I have admired since I was a little boy, and it is an opportunity I feel very similar to me joining the NFL.
A homegrown NFL player, Nate Ebner, is also aiming to play in Rio in August. The New England Patriots special teams player, who grew up playing rugby in Ohio, has been given leave to pursue a place on the US team.
Hayne, 28, was born in Sydney to a Fijian father and an Australian mother. He played international rugby league first for Fiji, at the 2008 World Cup, and then for the reigning world champions, the Kangaroos.
He switched sports to the NFL in 2015, winning a place as a running back with the San Francisco 49ers. Waived from the 49ers squad in October, he returned to action in December. This month, under new head coach Chip Kelly, he survived one round of cuts.
In his statement, he said: The 49ers organization has been incredibly supportive throughout my journey and I cannot thank them and the support staff enough.
Haynes exploits in American football were followed eagerly in Australia. He added: Thank you to the fans from down under, as well as those around the world, who stood behind me and supported me along this amazing journey.
I also want to thank the boys, especially my running back brothers, for their help and support in my transition to the NFL. I wish the team nothing but the best for the upcoming season.
Last but not least, I would like to thank the 49ers faithful for your unwavering support. From day one you have always been in my corner and I cant thank you enough for the love youve shown for the kid from down under. Signing off, your mate, No38.
Trent Baalke, the 49ers general manager, said Hayne was a tremendous example of what can happen when you commit to a goal and do everything in your power to make it a reality, and added: We fully support Jarryds decision to pursue another dream we look forward to watching him in Rio and wish him continued success.
With the 49ers, Hayne had 17 runs for 52 yards, caught six passes for 27 yards and returned eight punts.
To read more copy this link into a new tab: http://www.theguardian.com/us