Israel accuses World Vision's Gaza director of diverting cash to Hamas
Charity defends Mohammad El Halabi, who Israeli security forces say confessed during detention to being Hamas member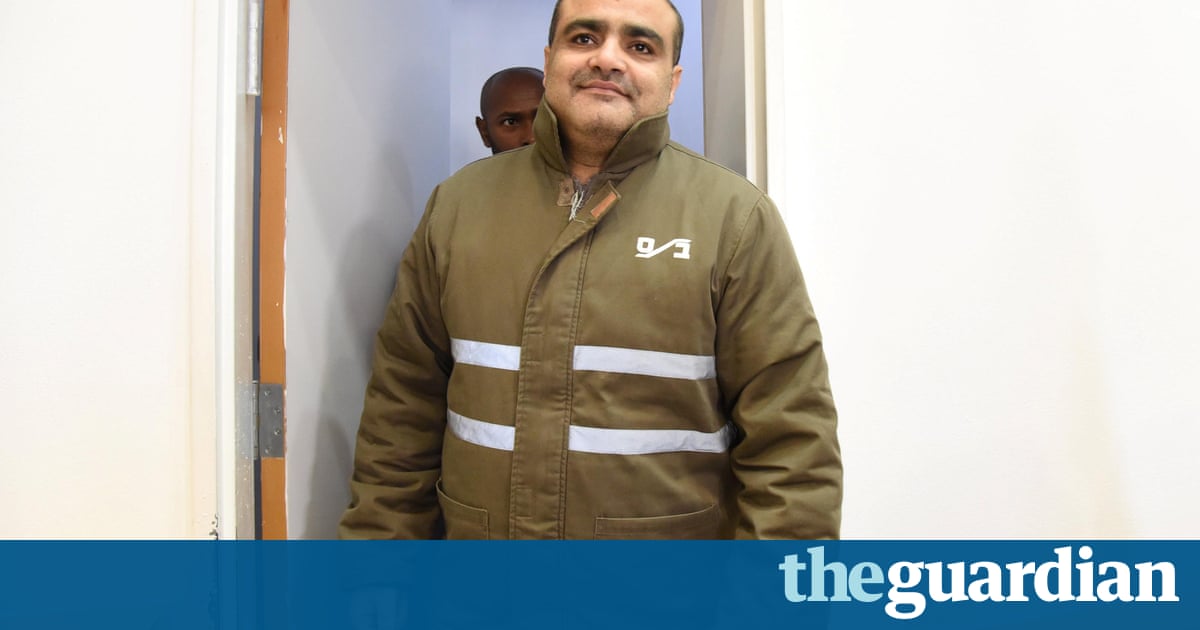 Israeli security forces have arrested a senior official of one of the worlds largest Christian charities, accusing him of funnelling tens of millions of dollars to Hamas, including 80,000 from British donations.
Mohammad El Halabi, director of the Gaza branch of World Vision, is alleged to have led a double life as a senior figure in the Islamist organisation and used his position to divert the humanitarian organisations funds and resources from the needy to benefit of Hamass terrorist and military activities.
According to the allegations from Shin Bet, Israels domestic security agency, the money given by British donors was used to build a military base, dig military tunnels and pay salaries in Hamass military wing.
Other donations were allegedly transferred to buy weapons for Hamas in the Sinai during the period that Mohamed Morsi was president of Egypt.
The announcement of Halabis arrest followed a raid on World Visions office this week. On Thursday, he was indicted on a number of charges, including funding terrorism.
An Israeli foreign ministry spokesman said the charity was negligent for failing to notice what was going on.
World Vision quickly denied the claims against Halabi, whom it described as a well-regarded humanitarian. It also said all its operations were properly overseen and audited.
The Guardian was unable immediately to independently corroborate the claims against Halabi, who remains in custody.
According to a Shin Bet statement, Halabi was recruited by Hamass military wing in 2004 and received a very focused mission: to penetrate an international aid organisation and exploit its resources.
In fact, continued the statement, most of World Visions resources in the Gaza Strip originating in aid money from western states such as the United States, England and Australia were transferred to Hamas to strengthen its terrorist arm.
World Vision has an annual budget of just under $3bn (2.3bn) and employs about 46,000 people worldwide.
Israeli media reports said Halabi had been arrested about six weeks ago at the Erez crossing in Gaza and has been in custody ever since.
According to Shin Bet, Halabi admitted during interrogation to being a member of Hamas since his youth and that he was ordered to infiltrate the US-headquartered charity. Halabi is likely to have been denied access to a lawyer for long periods of his detention.
Halabi also allegedly implicated his father, a senior official in the United Nations Relief and Works Agency (UNRWA), which runs schools and refugee camps, as being a member of Hamas, and claimed he had used his position to help Hamass military activities.
Read more: https://www.theguardian.com/world/2016/aug/04/israel-world-visions-gaza-director-diverting-cash-hamas-mohammed-el-halabi