IMF cuts UK growth forecasts following Brexit vote
Predictions revised down from April as IMF says EU referendum result has thrown a spanner in the works of global recovery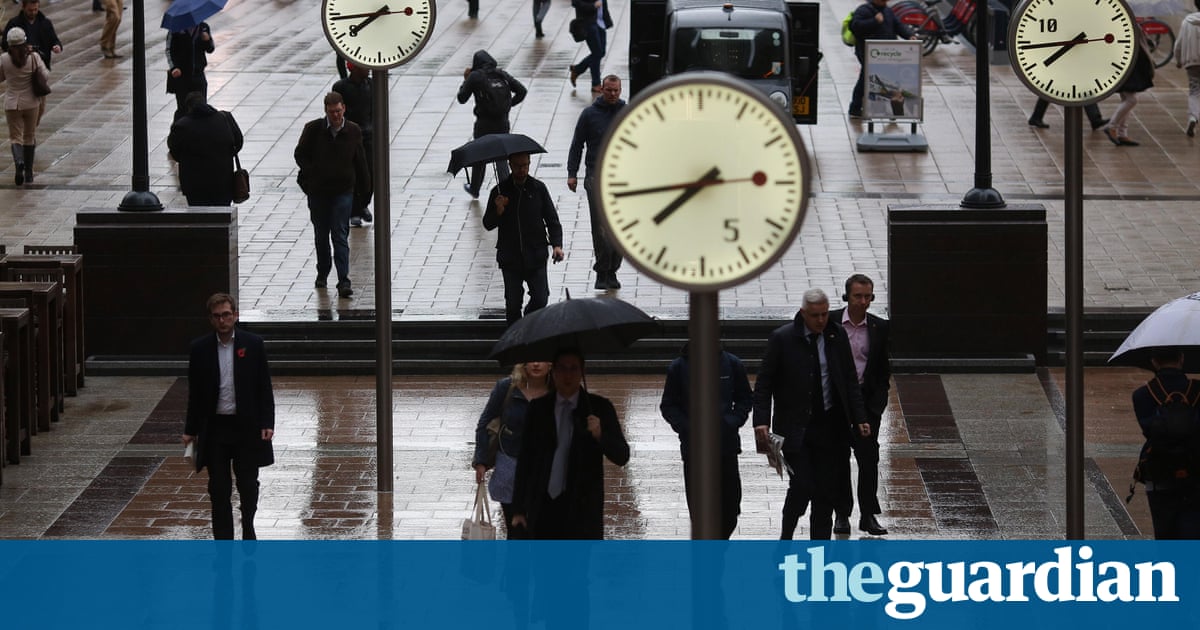 The International Monetary Fund has slashed its forecast for UK growth next year after warning that the decision to leave the EU had damaged the British economys short-term prospects and thrown a spanner in the works of the global recovery.
The IMF, which voiced strong misgivings about a vote for Brexit before the EU referendum, said it expected the UK economy to grow by 1.3% in 2017, 0.9 percentage points lower than an estimate made in its World Economic Outlook (WEO), in April.
While the fund is ruling out a full-blown recession, the analysis by one of the leading global economic bodies underlines the financial challenges facing Theresa Mays government during a period when slower growth will lead to lower tax receipts and a bigger budget deficit.
On Wednesday in Berlin, the prime minister will hold talks with the German chancellor, Angela Merkel. Both are keen to minimise the economic fallout of Brexit. Germany, with its heavy reliance on exports, is seen by the IMF as the most vulnerable eurozone country following Britains vote.
May is expected to warn that she needs time to consult with the governments of Scotland, Wales and Northern Ireland, as well as industry sectors, before starting formal negotiations with Brussels. Tomorrow she goes to France for a meeting with the president, Franois Hollande, where she will deliver a similar message about the need to resist triggering article 50 until Britain is fully prepared for talks.
May and her ministers are keen to talk up the prospects for the economy, with the upbeat response from the Treasury to the IMF report contrasting with the pessimistic tone that had been adopted under George Osborne in the weeks leading up to the EU referendum.
A Treasury spokesman said overtures from Australia about a trade deal and the willingness of Softbank to pay 24bn for the technology firm ARM showed the UK could make a success of Brexit. The decision to leave the EU marks a new phase for the British economy, but our message is this: our country remains open for business. We are the same outward-looking, globally minded, big-thinking country we have always been.
The IMF urged policymakers in the UK and rest of the EU to end the uncertainty. Of primary importance is a smooth and predictable transition to a new set of post-exit trading and financial relationships that as much as possible preserves gains from trade between the UK and the EU.
The IMF said it had cut its forecasts for the global economy due to the likely knock-on effect of the vote on other countries, particularly in Europe.
Maury Obstfeld, the IMFs economic counsellor, said: The first half of 2016 revealed some promising signs stronger than expected growth in the euro area and Japan, as well as a partial recovery in commodity prices that helped several emerging and developing economies.
Read more: https://www.theguardian.com/business/2016/jul/19/imf-cuts-uk-growth-forecasts-following-brexit-vote