Huge crocodile trapped by wheelie bin barricade after appearing in Queensland backyard
Karumba locals use improvised barricades to corral the 3.5m saltwater crocodile, which made an unwelcome appearance on New Years Eve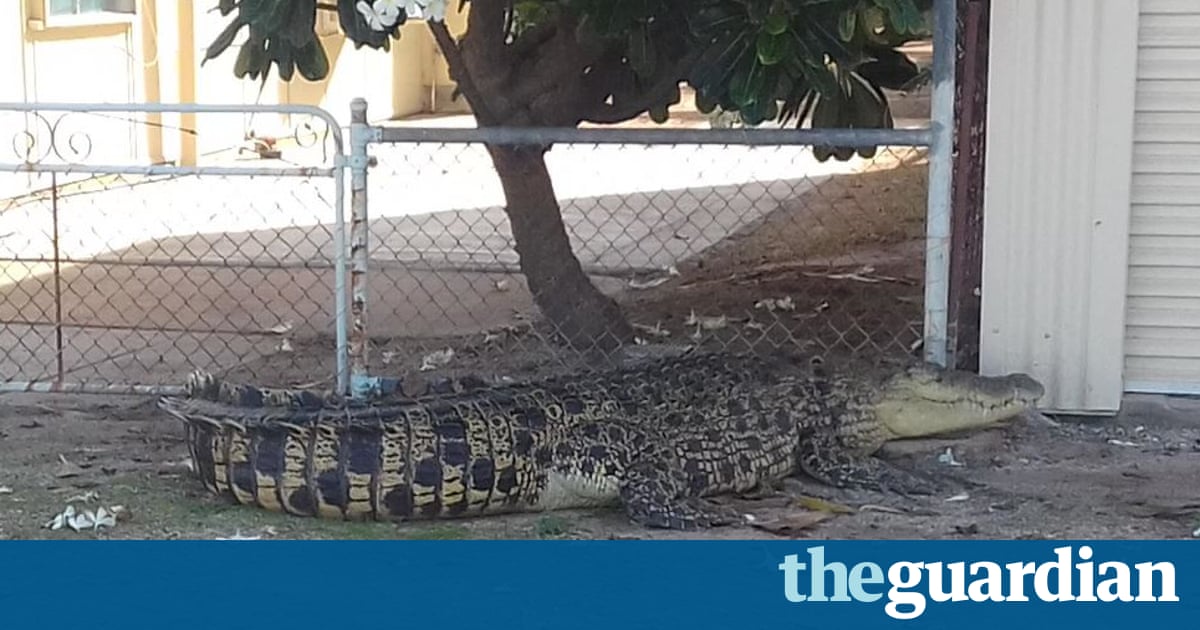 Locals in a small north Queensland fishing town improvised with rubbish bins and hay bales to corral a 3.5m crocodile who wandered into their midst on New Years Eve.
The crocodile kept police and residents in Karumba, on the shores of the Gulf of Carpentaria, on high alert for most of Saturday until environment department officials arrived from Cairns, about 700km away, to capture and remove the reptile.
The male saltwater crocodile was discovered sunning itself in the backyard of a local house on Karumbas waterfront Esplanade around 6am on Saturday, later moving to the propertys front gate.
Police and locals initially orchestrated a line of wheelie bins in an attempt to funnel him back towards the water but it became clear he wasnt keen to move, police media said in a release.
Read more: https://www.theguardian.com/environment/2017/jan/02/huge-crocodile-trapped-by-wheelie-bin-barricade-after-appearing-in-queensland-backyard