Great white shark suspected of killing Perth diver to be hunted
Western Australia Department of Fisheries sets drum lines to catch and kill shark reported to be be between three and six metres long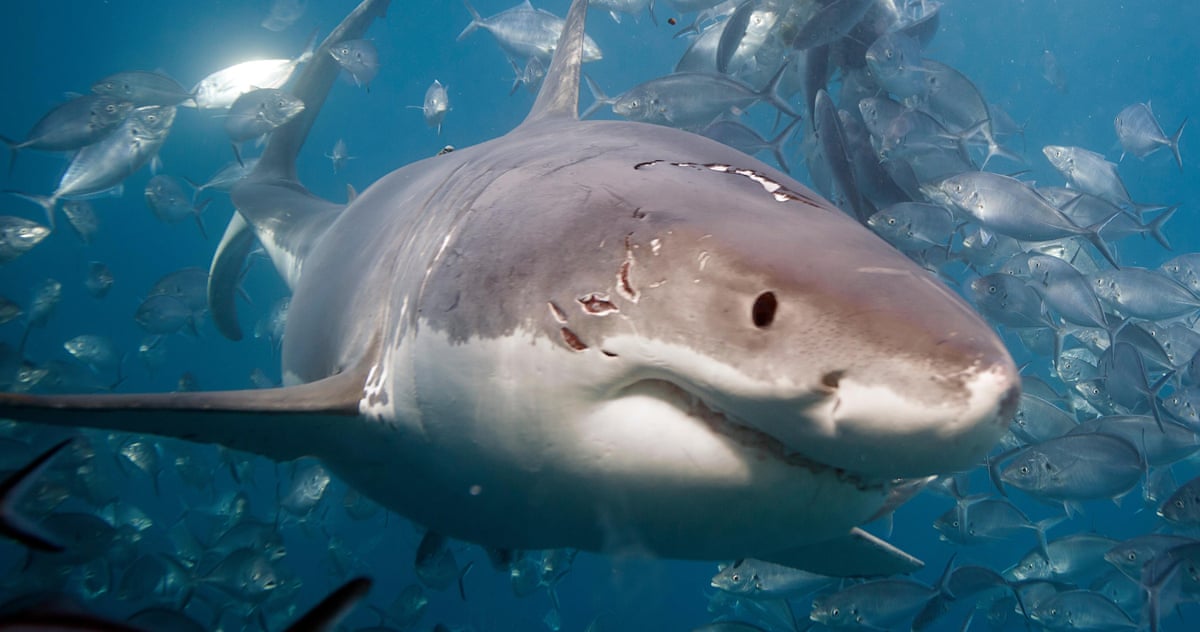 A great white shark suspected of killing a 60-year-old diver in Perths north is being hunted.
The woman was diving with a 43-year-old man one kilometre offshore from Mindarie marina just before midday on Sunday when she was mauled.
The man said that he felt something go past him and he turned around, Insp Danny Mulligan told reporters on Sunday. When he surfaced, he saw a commotion in the water.
Another boat got between the uninjured diver and the shark, and the man was able to get back into his boat and pull the woman from the water.
The Department of Fisheries believes the shark is more than three metres long, although other estimates had the shark at six metres, and officers have set gear to catch and kill the animal.
The City of Wanneroo has closed beaches either side of Mindarie boat ramp.
It is the second shark attack fatality in Western Australia in less than a week, although the locations are more than 100km apart.
Ben Gerring, 29, died in hospital on Friday night after being mauled by a shark at Gearies break in Falcon, south of Perth, on Tuesday, leaving behind his pregnant fiancee Jasmine Boyer.
A large shark was caught and killed on Wednesday in baited drum lines close to the attack site.
A GoFundMe page was set up to help Mr Gerring in his recovery but people have continued to donate money since his death, raising more than $43,400.
Read more: https://www.theguardian.com/environment/2016/jun/06/great-white-shark-suspected-of-killing-perth-diver-to-be-hunted