Great Barrier Reef: tourism operators urge Australian government to tackle climate change
Letter calls for rapid shift to renewable energy after natural wonder affected by worst coral bleaching event yet seen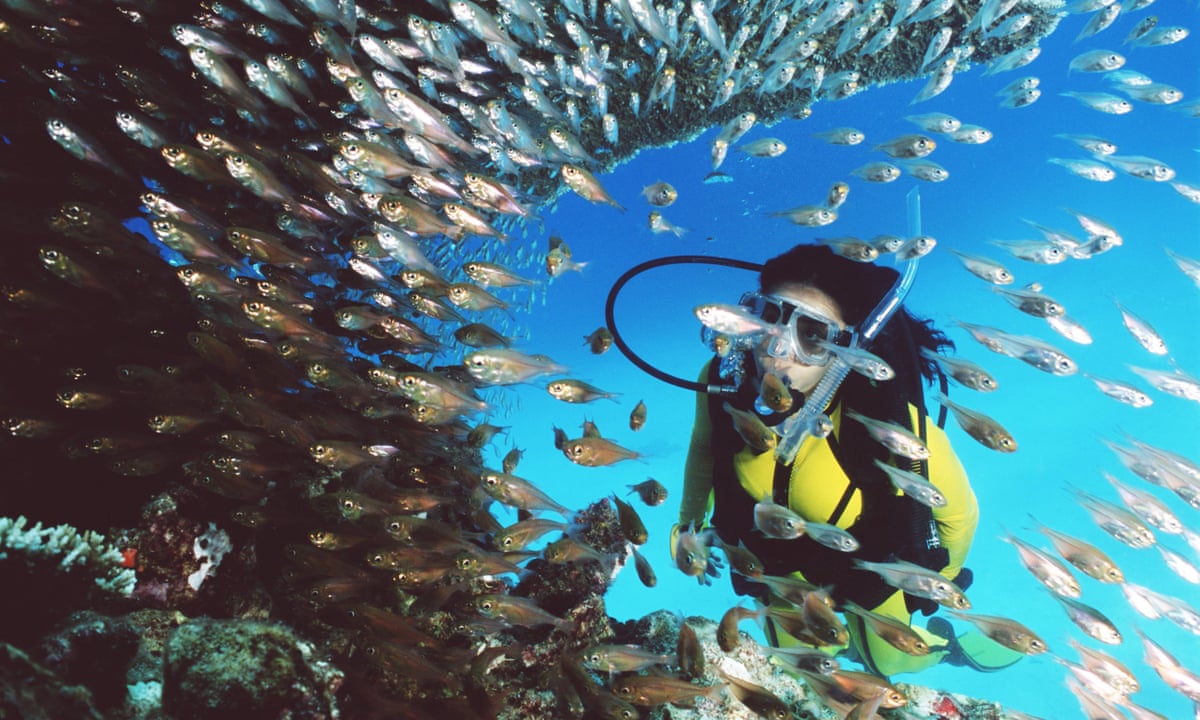 Tourism operators have broken their silence about the worst crisis ever faced by the Great Barrier Reef, with more than 170 businesses and individuals pleading with the Australian government to take urgent action to tackle climate change and ensure the reef survives.
Many tourism operators in Queensland have previously been quiet about concerns for the reef, fearful that speaking about the mass bleaching event would turn tourists away, lowering their incomes in the short term.
The Great Barrier Reef is in the midst of the worst bleaching event ever seen, with virtually the entire reef affected. Unusually warm water has killed as much as half the corals in the northern sections and scientists have found climate change will make the those conditions normal in fewer than 20 years.
A group has now spoken out, writing to several politicians, including the prime minister, the federal environment minister and local representatives, as well as taking out an advertisement in a Queensland paper.
Many tourism operators, they dont want people not to come to the reef, so theyve been reluctant to speak out said John Rumney, who has run diving and fishing tours on the Great Barrier Reef for the past four decades.
They are worried it will have a negative impact on the short-term cash flow. But if we dont take care of this issue we will have no reef in the future.
Tourism operators in North Queensland have been routinely refusing to take media and politicians to see coral bleaching, fearing it would hurt the industry, it was recently claimed. At least one large operator refused to take the Australian Greens leader, Richard Di Natale, to view bleached coral.
Ive heard first-hand [of] operators refusing to talk about it [and] going so far as to not allow press or Greens senators or anybody that might speak about the bleaching event [go] beyond the small circle of Cairns, a diving operator, Tony Fontes, told Guardian Australia.
Bur Rumney said: Maybe the tourism slogan should be Come before its too late. That would work and it would be accurate.
Read more: http://www.theguardian.com/environment/2016/may/07/great-barrier-reef-tourism-operators-urge-australian-government-to-tackle-climate-change