Gaza aid worker charged with funneling millions to Hamas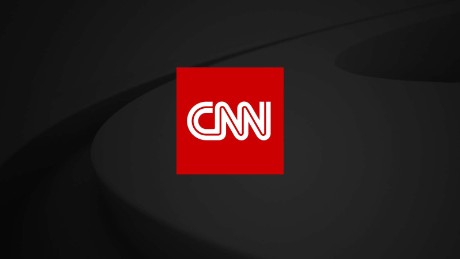 (CNN)The director of the Gaza branch of World Vision, a U.S.-based humanitarian organization, has been charged in an Israeli district court with funneling millions of dollars from the organization to Hamas, the militant jihadist group that runs Gaza.
Mohammad El-Halabi, 38, was arrested on June 15 at the Erez border crossing from Gaza to Israel. The Shin Bet, Israel's security agency, says El-Halabi used his position to divert money from humanitarian projects to Hamas' military wing, totaling approximately $7.2 million per year.
In a statement, World Vision denied the allegations and called for a fair legal process, saying, "World Vision programs in Gaza have been subject to regular internal and independent audits, independent evaluations, and a broad range of internal controls aimed at ensuring that assets reach their intended beneficiaries and are used in compliance with applicable laws and donor requirements." World Vision says El-Halabi was held for 50 days before he was charged.
Maj. Gen. Yoav Mordechai, the Israeli Coordinator of Government Activities in the Territories, met with senior staff of World Vision Thursday night and called on them to assume responsibility and condemn the incident.
According to the Shin Bet, El-Halabi joined Hamas' military wing, the Izz ad-Din al-Qassam Brigades, in 2004. One year later, he began working for World Vision, advancing through the organization until he was appointed Gaza director in 2014. El-Halabi told investigators he believed he would be able to join the organization because his father had worked for the United Nations and he had done work for the United Nations Development Programme, the Shin Bet said.
El-Halabi used various methods of transferring World Vision money to Hamas, according to the Shin Bet. El-Halabi routinely inflated the cost of humanitarian projects, sending the difference to Hamas, the agency said. Money intended for injured children in Gaza would go to the families of Hamas militants who fraudulently listed their children as injured according to Shin Bet. El-Halabi also sent Hamas building materials for attack tunnels leading into Israel, such as iron rods and digging equipment the agency said. The materials were intended for humanitarian building projects in Gaza.
El-Halabi's lawyer, Mohammed Mahmoud, told CNN that his client does not have any links to Hamas. Mahmoud told CNN that Israel's holding of El-Halabi for 50 days without charges means there is a problem with the evidence and that his client "said explicitly under questioning that armed Hamas members came in two commercial vehicles with a machine gun mounted on it and under threat they took what they wanted. We will study the file and its evidence some more but I think this file started off very inflated and the balloon has since been deflated."
Speaking directly to the people of Gaza, Mordechai said, "Hamas is burying you and your hope of living a normal life. I want to say clearly: This exploitation of Israel's civil policy harms you and we will not stand idly by. Israel has the right to protect its borders and its citizens."
El-Halabi told investigators that the money was intended for Hamas' military wing, the Shin Bet said. Some of the money went to pay the salaries of Hamas militants according to the agency.
Following the investigation, Australia announced it was suspending its funding of World Vision programs in the Palestinian Territories, calling the accusations "deeply troubling."
"Any diversion of the generous support of the Australian and international community for military or terrorist purposes by Hamas is to be deplored and can only harm the Palestinian people," a statement from the Australian government said.
World Vision is a Christian humanitarian organization that has 46,000 employees working in almost 100 countries.
Read more: http://www.cnn.com/2016/08/05/middleeast/gaza-aid-worker-hamas/index.html