From Bowie to Prince: famous faces we said goodbye to in 2016
Remembering some of the much-loved figures who have died since the start of this year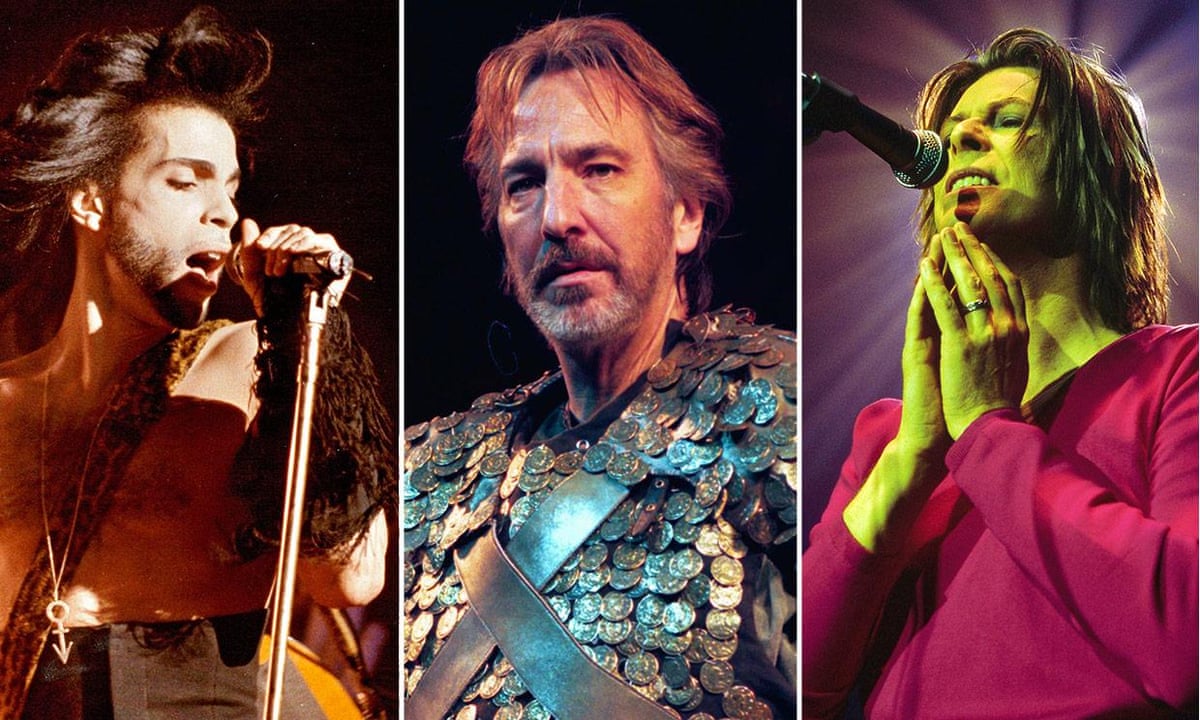 Princes death appeared to confirm what many people have been saying: 2016 is proving to be annus horribilis for celebrities.
The year was not even a fortnight old when the news that shocked the world broke: David Bowie had died from cancer at the age of 69 in New York City. Almost no one had known Bowie was ill he had gone to great lengths to conceal the fact from even close friends.
The musician died peacefully, surrounded by his family after an 18-month battle with cancer. His death came just three days after the release of Blackstar on his 69th birthday as a parting gift to his millions of fans.
Alan Rickmans death coming just four days after Bowies upset the young and old alike. After his first big film role in Die Hard in 1988, the British actor won a new generation of fans with his portrayal of Severus Snape in the Harry Potter films. He suffered a stroke last August, but again decided to keep his health a private matter. Like Bowie, he died at the age of 69 from pancreatic cancer.
As well as Bowie and Rickman, January also brought with it the death of British television and radio personality Sir Terry Wogan on the very last day of the month. He died after a short illness at the age of 77. A hint came last November, when he pulled out of hosting BBC1s Children in Need appeal for the first time in its 35-year history due to poor health. As well as serving up acerbic commentary for the Eurovision song contest, Wogan presented the Radio 2 breakfast show for 12 years from 1972 and again from 1993 until 2009.
Read more: http://www.theguardian.com/lifeandstyle/2016/apr/21/from-bowie-to-prince-famous-faces-we-have-said-goodbye-to-in-2016