Death by GPS: are satnavs changing our brains?
We increasingly rely on GPS to get from A to B. But what happens if were led catastrophically astray and are we losing our sense of direction?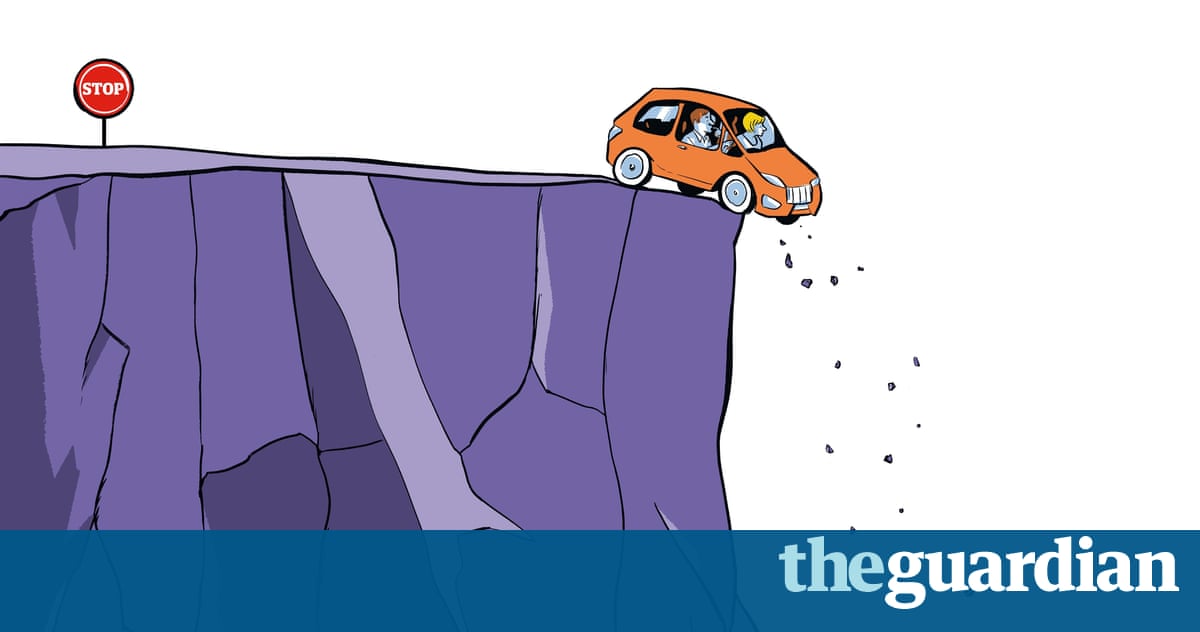 One early morning in March 2011, Albert Chretien and his wife, Rita, loaded their Chevrolet Astro van and drove away from their home in Penticton, British Columbia. Their destination was Las Vegas, where Albert planned to attend a trade show. Rather than stick to the most direct route, they decided to take a scenic road less travelled, Idaho State Highway 51. The Chretiens figured there had to be a turnoff from Idaho 51 that would lead them east to US Route 93 all the way to Vegas.
Albert and Rita had known each other since high school. During their 38 years of marriage, they had rarely been apart. They worked together, managing their own small excavation business. A few days before the trip, Albert had purchased a Magellan GPS unit for the van. They had not yet used it, but their plan wasnt panning out. As the day went on and the shadows grew longer, they hadnt found an eastward passage. They decided to consult the GPS. Checking their roadmap, they determined the nearest town was Mountain City, Nevada, so they entered it as the destination into their GPS unit. The directions led them on to a small dirt road near an Idaho ghost town and eventually to a confusing three-way crossroads. And here their troubles began.
If Albert had been navigating the route in the daytime, he might have noticed that it was taking them through the high desert as it rose toward shimmering snowy peaks in the distance. In the dark, the changes were so subtle that they barely registered. And besides, he was on a road a pretty good road, the Elko county sheriff would later say, that slowly goes bad. Through the night, it carried them higher into the Jarbidge mountains, deeper into the back country. The road twisted, dipped, rose again, skirting canyons walled with sagebrush.
Several days passed before their family and friends realised that Albert and Rita had never arrived at the trade show. The couple had not informed anyone of their detour, so nobody knew where to look for them. The manhunt involved police agencies in four states, scouring 3,000 miles of highway, with the most intense efforts in eastern Oregon, where they had used a credit card in a convenience store.
On 8 April, just shy of three weeks since Albert Chretien left Highway 51, authorities announced they were scaling back search and rescue efforts, a tacit admission that wherever the Chretiens had gone, it was too late to find them.
What happened to the Chretiens is so common in some places that it has a name. The rangers at Death Valley national park in California call it death by GPS. It describes what happens when your GPS fails you, not by being wrong, exactly, but often by being too right. It does such a good job of computing the most direct route from point A to point B that it takes you down roads that barely exist, or were used at one time and abandoned, or are not suitable for your car, or that require local knowledge that would make you aware that making that turn is bad news.
Death Valleys vast arid landscape and temperature extremes make it a particularly dangerous place to rely on GPS. In the summer of 2009, Alicia Sanchez, a 28-year-old nurse, was driving through the park with her six-year-old son, Carlos, when her GPS directed her on to a vaguely defined road that she followed for 20 miles, unaware that it had no outlet. A week later, a ranger discovered Sanchezs Jeep, buried in sand up to its axles, with SOS spelled out in medical tape on the windshield. She came running toward me and collapsed in my arms, the ranger wrote in a report. Her son had died. I walked over to the Jeep and looked inside. I saw a boy slumped in the front seat.
Most death by GPS incidents do not involve actual deaths or even serious injury. They are accidents or accidental journeys brought about by an uncritical acceptance of turn-by-turn commands: the Japanese tourists in Australia who drove their car into the ocean while attempting to reach North Stradbroke Island from the mainland; the man who drove his BMW down a narrow, steep path in a village in Yorkshire and nearly over a cliff; the woman in Bellevue, Washington, who drove her car into a lake that the GPS said was a road; the Swedish couple who asked GPS to guide them to the Mediterranean island of Capri, but instead arrived at the northern Italian industrial town of Carpi; the elderly woman in Belgium who tried to use GPS to guide her to Brussels, 90 miles from her home, but drove hundreds of miles to Zagreb, only realising her mistake when she noticed the street signs were in Croatian.
These types of mishaps often elicit sheer bafflement. The local Italian tourist official noted that although Capri is an island, the unfortunate Swedes did not even wonder why they didnt cross any bridge or take any boat; the first responders in Bellevue were amazed that the woman wouldnt question driving into a puddle that doesnt seem to end. For their part, the victims often couch their experiences in language that attributes to GPS a peculiar sort of agency. GPS told us we could drive down there, one of the Japanese tourists explained. It kept saying it would navigate us to a road. The BMW driver echoed these words, almost verbatim: It kept insisting the path was a road.
Read more: https://www.theguardian.com/technology/2016/jun/25/gps-horror-stories-driving-satnav-greg-milner