Cate Blanchett appointed UN refugee agency's goodwill ambassador
Australian actor says there has never been a more crucial time to stand with refugees and there must be shared responsibility worldwide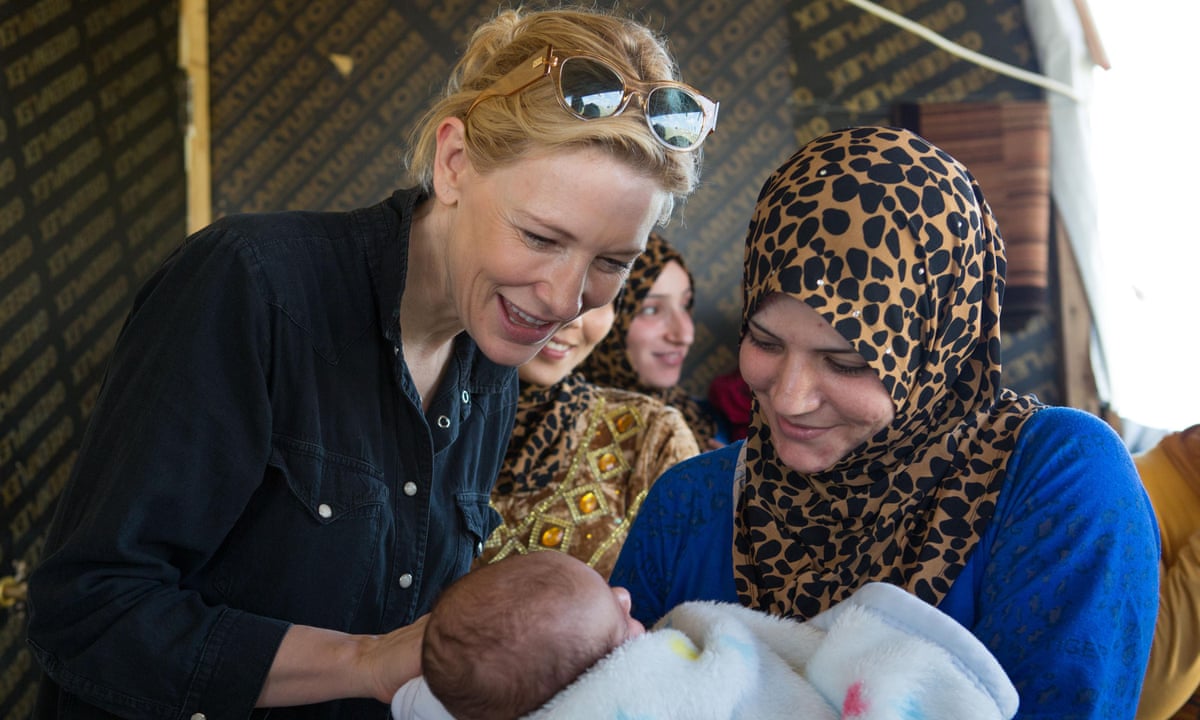 The United Nations has enlisted Oscar-winning Australian actor Cate Blanchett to help raise awareness about the plight of refugees, amid a massive global displacement crisis.
The UN refugee agency said it had appointed Blanchett as its newest goodwill ambassador, a role also held by US film star Angelina Jolie.
I am deeply proud to take on this role, Blanchett said in a statement, stressing that there has never been a more crucial time to stand with refugees and show solidarity.
We are living through an unprecedented crisis, and there must be shared responsibility worldwide, she added.
Last year, a record 60 million people worldwide were displaced from their homes, and more than one third of them were living as refugees, according to the UNHCR.
But solidarity has recently appeared to be in short supply in Europe for instance, which is facing surging xenophobia as it reels from its worst migration crisis since the second world war.
It feels like were at a fork in the road, do we go down the compassionate path or do we go down the path of intolerance? Blanchett said.
As a mother, I want my children to go down the compassionate path, she added.
Ahead of the announcement, Blanchett had gone to Jordan to see for herself the massive operation there to help people displaced by Syrias brutal five-year conflict and to meet refugee families first-hand and hear their stories, UNHCR said.
Read more: http://www.theguardian.com/film/2016/may/03/cate-blanchett-appointed-united-nations-goodwill-ambassador