Canadian woman charged for allegedly firing pellet gun at Pokmon Go players
No injuries after woman fired at least four shots from rooftop on to street near Toronto where smartphone game placed a gym for players to battle each other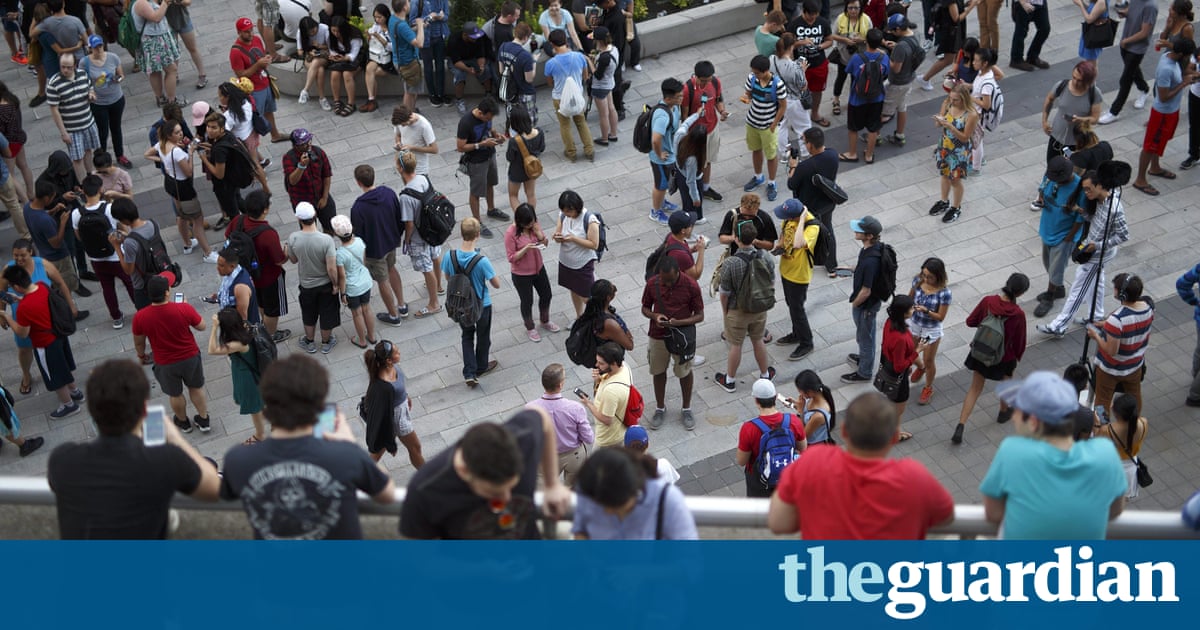 A Canadian woman has been charged after she allegedly fired a pellet gun at Pokmon Go players from the rooftop of a Toronto-area home, local police said on Monday.
Witnesses saw the 29-year-old woman fire at least four shots on Saturday night from the roof of a two-story building, police said in a statement, adding that no players were injured.
A police spokesman said part of the street in the town of Newmarket, north of Toronto, had possibly been marked in the augmented reality game as a gym, where players gather to challenge each other.
It is not immediately clear how many Pokmon Go players were on the street that night, though the police spokesman said the area has attracted them by the dozens.
Theres nothing to suggest mental health issues, he said.
Police said the woman was arrested without incident and charged with assault with a weapon and possession of a weapon for a dangerous purpose. Each of the charges carries a maximum penalty of 10 years in prison.
Pokmon Go has been an unexpected success from Spain to Australia, doubling the value of Nintendo Co Ltd since the games launch in the United States earlier this month.
Using mobile devices, players search for virtual Pokmon characters that appear to pop up at office spaces, restaurants, museums and other places. Players score points in various ways, including capturing the Pokmon characters with a flick of a finger on their phone screen.
The game was also to blame for a rash of car accidents and a slew of mishaps stemming from distracted players.
York regional police, which oversees Newmarket, said officers have received a number of calls from concerned citizens about people playing Pokmon Go, and while theres nothing illegal about partaking in the game, players should be careful not to trespass.
Last week, two youths in Canada unaware of their surroundings when they were playing Pokmon Go made an illegal border crossing into the United States.
Read more: https://www.theguardian.com/world/2016/jul/25/canada-pokemon-go-woman-charged-pellet-gun