Brussels rejects Boris Johnson 'pipe dream' over single market access
Diplomats dismiss idea UK could stay in single market without obeying the rules, and German BDI also pushes back at claims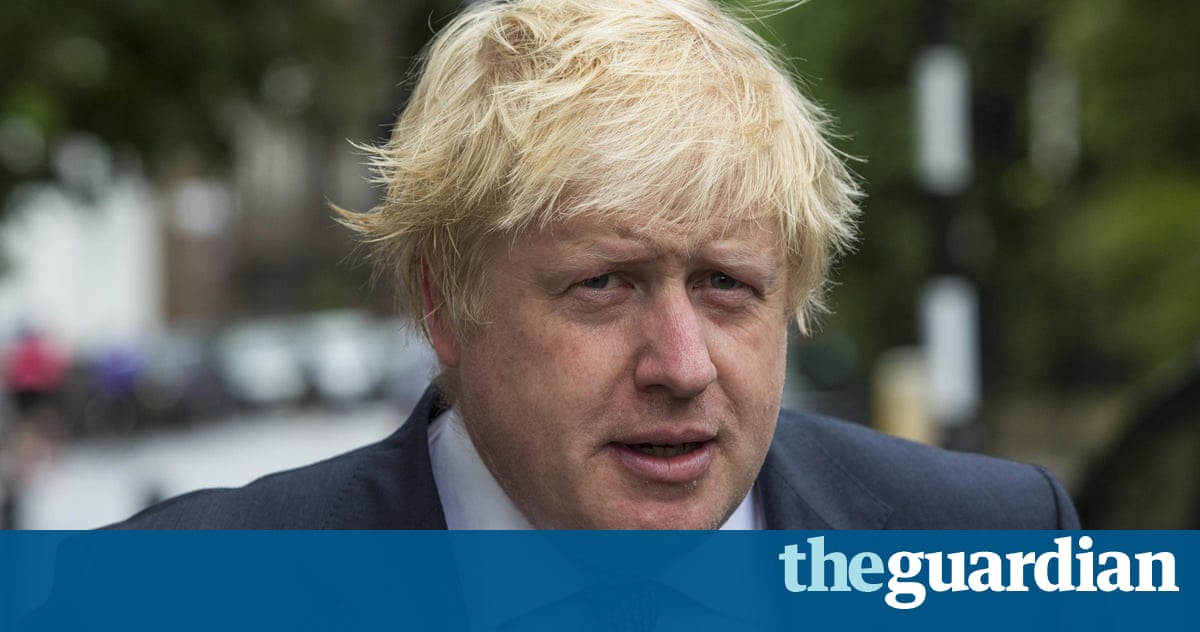 European diplomats have dismissed claims from Boris Johnson that the UK could negotiate access to the EU single market without obeying any of the rules.
You cannot have your cake and eat it, said an EU diplomat, echoing a phrase the former mayor of London used during the campaign and which looks set to come back to haunt him.
In a further blow to the leave camps credibility, Germanys leading business group distanced itself from Johnsons suggestion that German business expected Britains free trade with Europe to continue seamlessly.
After more than two days of silence following the leave campaigns stunning victory, Johnson set out his pitch for the UKs future relationship with the EU in one of his highly lucrative Daily Telegraph columns.
The Brexit leader, who is the favourite to succeed David Cameron as prime minister, claimed that Britain would remain a member of the EUs single market while introducing a points-based immigration system to limit the right of EU citizens to work in Britain.
British people would still be able to live, travel, study and buy homes on the continent but the same rights would not be automatically extended to EU citizens in the UK, he wrote. Britain would also be freed from sending a substantial sum of money to the EU budget, which he said could be used for the NHS.
Johnson insisted the only change and it will not come in any great rush is that the UK will extricate itself from the EUs extraordinary and opaque system of legislation.
EU diplomats reacted witheringly to the idea that the UK could stay in the single market without following the rules.
It is a pipe dream, said the EU diplomat. You cannot have full access to the single market and not accept its rules. If we gave that kind of deal to the UK, then why not to Australia or New Zealand. It would be a free-for-all.
A second EU diplomat said: There are no preferences, there are principles and the principle is no pick and choose.
The diplomat stressed that participating in the single market meant accepting EU rules, including the jurisdiction of the European court of justice, monitoring by the European commission and accepting the primacy of EU law over national law conditions that will be anathema to leave advocates who campaigned on the mantra take back control.
There is no logic of punishment or sanction but the application of the law, the diplomat said.
A third EU diplomat said the Brexit side had no clue what was going on and did not have a plan.
The Brexit camps claims of support from German industry also began unravelling when the countrys leading industry group distanced itself from Johnsons rose-tinted scenario.
Read more: http://www.theguardian.com/politics/2016/jun/27/brussels-rejects-boris-johnson-pipe-dream-over-single-market-access