Browser the library cat escapes eviction amid international outcry
News that a Texas town council had required the cat to move out rubbed many the wrong way and people from Germany to Australia made their voices heard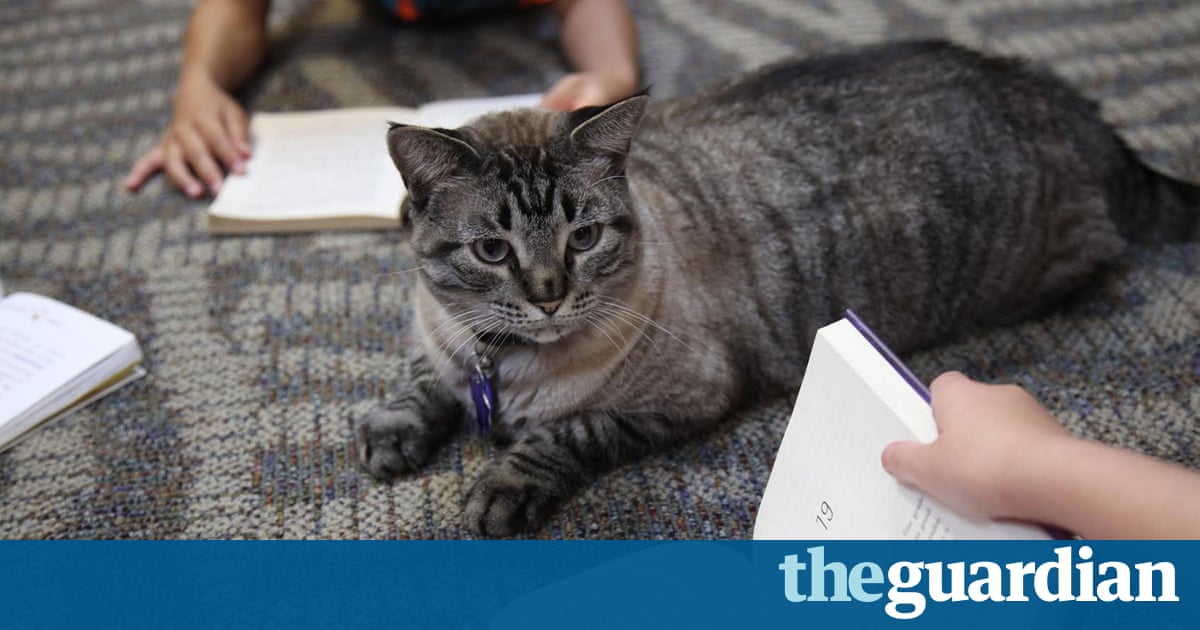 A feline saga which gripped the nation has come to a happy ending: Browser, a cat controversially ousted from his home at a library in small-town Texas, will now be allowed to stay.
Thousands had expressed their support for Browser online.
In 2010, Browser was brought to the library in White Settlement, Texas, from the local animal shelter, to fix a rodent problem. According to Lillian Blackburn, president of the Friends of the Library, he quickly became a community fixture.
He even has his GED because he sat in on all the classes, Blackburn said.
On 14 June, however, the town council of White Settlement passed a motion, proposed by Elzie Clements, that gave Browser 30 days to relocate. Clements and fellow council member Paul Moore spoke against the cat, citing allergies and a pending renovation of the library as reasons for his removal.
In a video of the meeting posted to the White Settlement Council website, eight people spoke in favour of Browser.
Read more: https://www.theguardian.com/us-news/2016/jul/04/library-cat-browser-texas