Britney Spears' Make Me and the new slow pop movement
Britneys new tune, plus Katy Perrys Olympic anthem, confirm that the days of frantic BPM are truly over and a more mellow tempo is taking over the charts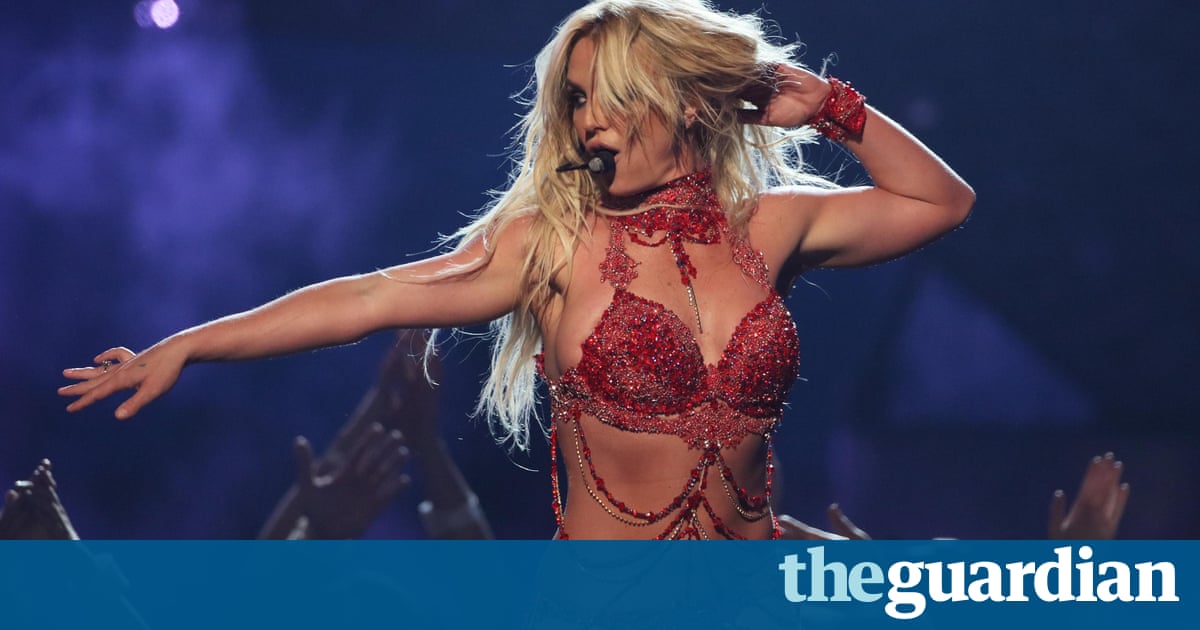 The last time Britney Spears aimed for the pop zeitgeist on 2015s ill-advised Iggy Azalea collaboration Pretty Girls (essentially a poor mans Fancy), the results were so heavy-handed she inadvertently derailed Azaleas career. The songs lack of success resulted in the pair exchanging barely repressed digs at each other, with Azalea now languishing in pop purgatory, aka the judging panel on The X Factor Australia. So its with slight caution that we approach Make Me, the lead single from Spears as-yet-unannounced ninth album, just released. Once again it takes aim at a current pop zeitgeist that of the mood-drenched, slowed down sex jam but this time walks away a clear victor.
There was a time not so long ago when pop stars were contractually obliged to release lead singles that ramped up the BPM, smacking the listener about the ears with tales of head-spinning nights out in various clubs or simply singing about being indestructible over something David Guetta or Calvin Harris found lurking at the back of their laptops. Pop music seemed to only know one tempo and that was PANIC! Thankfully for everyones nerves it feels like those days are over, with Make Me riding the crest of a very patient and mood-laden wave.
In the last 12 months, Selena Gomez whose previous discography saw its fair share of bass drops has slowed things down with the tactile Good For You (a US top five hit, and the lead single from her album, Revival). Recovering EDM addict Rihanna followed Work with the mid-paced Needed Me (a current US top 10 hit) and Ariana Grande launched her recent album with the sensual, resting heart rate BPM of Dangerous Woman (yep, you guessed it, another US top 10 hit). Also out now is Katy Perrys Rise, a spacious, atmospheric mood piece (with an admittedly huge chorus) that categorically avoids creating anything you could ever hope to dance to.
Not bangers, but not ballads either, these mid-paced songs have also dominated US radio, highlighting in America at least a trend towards something at least approaching subtle. Make Me is by far the slowest and most restrained Britney lead single her last one, the frantic Work Bitch, brought together the talents of house overlord Sebastian Ingrosso and subtlety-free zone, will.i.am. Make Mes brilliance is a slow caress to the face rather than a sweaty slap. Even EDMs golden child, aka Taylor Swift collaborator Calvin Harris, seems to be calming things down a bit. His two most recent productions This Is What You Came For (featuring Rihanna) and John Newmans Ol both resist the urge to bludgeon the listener into submission one heavily sign-posted drop at a time, favouring something more slow-burn instead.
Obviously no ones suggesting this is the death of the banger. Or that pop stars are forever going to favour sensual moodiness over a quick aural fumble, but its interesting to see the tempo shift steadily bubble up to pops top tier. Make Me, however, does come with a superfluous guest rap, this time for cut-rate Drake, G-Eazy, proving that actually some things in pop never change.
Read more: https://www.theguardian.com/music/2016/jul/15/britney-spears-make-me-new-slow-pop-movement