Blocked toilets and exposed wiring: Olympic Village dismays Australia team
The Australian team will not move into the Olympic Village for the time being for next months Rio Games because of problems including blocked toilets, leaking pipes and exposed wiring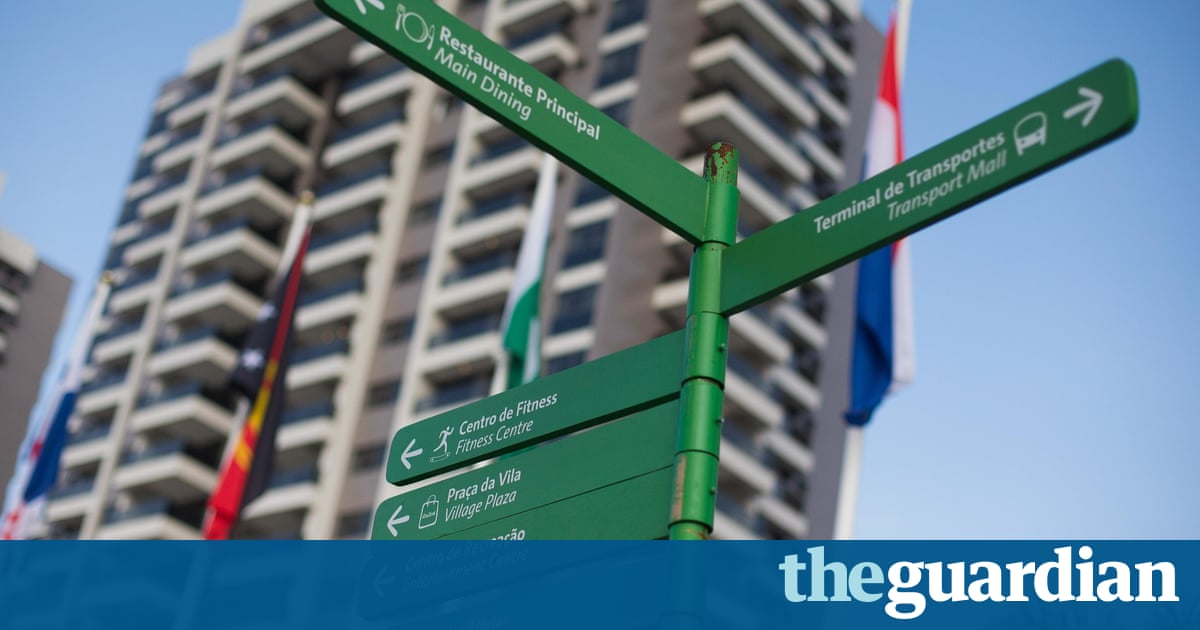 The Australia team will not move into the Olympic village for the time being because of problems including blocked toilets, leaking pipes and exposed wiring, the head of the countrys delegation, Kitty Chiller, said on Sunday. Chiller said she had raised concerns on a daily basis with the organisers and the International Olympic Committee, and was pushing hard for a solution.
Australian Olympic Committee staff had been due to move into the village on 21 July but have instead been living in nearby hotels. Chiller said that for those coming in the next three days alternative accommodation has been arranged.
Extra maintenance staff and more than 1,000 cleaners have been engaged to help fix the problems and clean the village and Chiller said later on Sunday that she was reasonably confident Australian athletes would be able to move into the village by Wednesday.
Were having plumbing problems, weve got leaking pipes, said Mike Tancred, the spokesman for the Australia team. Weve got electrical problems. Weve got cleaning problems. Weve got lighting problems in some of the stairwells. We did a stress test on Saturday, turned on the taps and flushed the toilets, and water came flooding down the walls.
Chiller said: There was a strong smell of gas in some apartments and there was shorting in the electrical wiring. We have been living in nearby hotels because the village is simply not safe or ready.
Australian boxers and canoe slalomists including medal hopes Shelley Watts and Jessica Fox were among those expected to arrive in Rio on Monday.
Chiller and AOC chief executive Fiona de Jong had been attending nightly meetings on the issue and repeatedly expressed their concerns to the local organising committee and the IOC.
Rio de Janeiro officials referred to teething troubles and promised that crews will be working 24 hours a day until the issues are resolved.
Athletes that are arriving in the village and whose accommodation is not finished will be placed in the best available accommodation in other buildings, said a statement from organisers.
We will be working hard to ensure that the ongoing works do not disturb their preparations for the Games preparations that will be taking place in fully checked, top quality training venues. We regret any inconvenience that this may cause and we greatly appreciate the understanding of the National Olympic Committees at this time.
Problems such as these are not uncommon in Brazil where narrow pipes and poor plumbing mean residents throw toilet paper in bins rather than flush it away.
While Chiller said the New Zealand and Great Britain teams had experienced similar problems, officials from Team GB distanced themselves from the controversy and Rio officials said more than 200 athletes from other nations moved into the village on Sunday without complaint.
We are confident that our accommodation is ready to receive athletes and will be to the highest standards within the village, Team GB communications director Scott Field said in a statement.
Whilst we have encountered some maintenance difficulties, this is not uncommon with new build structures of this type and we have been working hard to overcome them.
Chiller said the IOC would ask local organisers to do stress tests throughout the Olympic village, a process that could force serious delays and require people living there now to leave.
Eduardo Paes, Rios outspoken mayor, at a press conference made light of the Australians complaints, saying that repairs would be made and that I am just about to put a kangaroo in front of their building so it can jump and make them feel at home.
On a visit to Rio in April, Chiller had been impressed by the progress being made on the athletes accommodation. This is the fifth village I have seen, and been in, and I honestly think its the best, Chiller said at the time.
The 31-building compound contains tennis courts, football pitches, seven swimming pools, with mountains and the sea as a backdrop, topped off by a huge dining-kitchen compound that is as big as three football fields.
The 3,600 apartments are to be sold after the Olympics, with some prices reaching $700,000 (533,000). The development cost was about $1.5bn (1.14bn) and was built by the Brazilian billionaire Carlos Carvalho. From the exterior it looks like the Hilton hotel, Tancred added. But inside its not finished.
Read more: https://www.theguardian.com/sport/2016/jul/24/blocked-toilets-exposed-wiring-olympic-village-australia