Bastille Day partygoers throw children to safety as truck attack sparks stampede
I have never seen that level of chaos and hysteria and terror, says witness in Nice who watched event unfold from hotel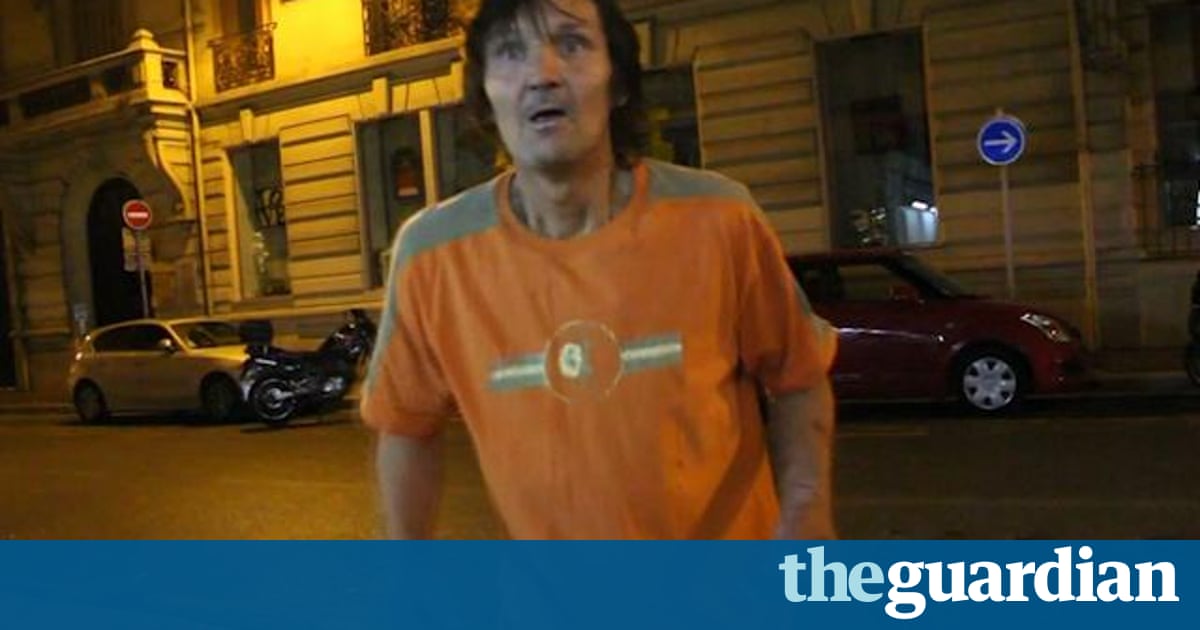 Witnesses have described chaos and stampedes as parents threw their children over fences to save them after a truck ploughed into a crowd of Bastille Day revellers in the French city of Nice, killing at least 80 people.
Ismali Khalidi, a US-Palestinian writer who was in the city to visit his sister, told the Guardian: All of a sudden we saw essentially a stampede of people coming along the Promenade des Anglais.
The stampede just sort of kept coming we are talking families, hundreds and hundreds and hundreds of people.
Then all of a sudden the stampede started coming from the other direction … I have never seen that level of chaos and hysteria and terror and a total lack of information about whats going on.
People had gathered on the seafront on Thursday night to enjoy a fireworks display marking Bastille Day when an armed man drove a truck along the pavement, reportedly for up to 2km. Witnesses described people being knocked down like skittles at a bowling alley.
It is believed the man then got out of the truck and began shooting people, before being shot dead by police.
Khalidi, who was watching the fireworks from the Hotel Negresco about 800 metres down the promenade, said police, in their efforts to get people away from the area, had added to the chaos.
People coming towards us said that the cops had told people to start running, without really telling people why. So people had started running for their lives without any other information.
Khalidi said he and his friends had cut through side streets to avoid the crowd, because at that time the stampede seemed like the unsafe thing, and made their way across the city. Tourists, gathered in large numbers to watch the fireworks, were running through the street. Parents were carrying their children.
We saw a guy basically throw his kids over a fence and then jump after them, he said.
Read more: https://www.theguardian.com/world/2016/jul/15/bastille-day-partygoers-throw-children-to-safety-as-truck-attack-sparks-stampede