Bangladesh charges seven over Italian aid worker's murder
Senior opposition official among those charged over death of Cesare Tavella which heralded a wave of attacks in country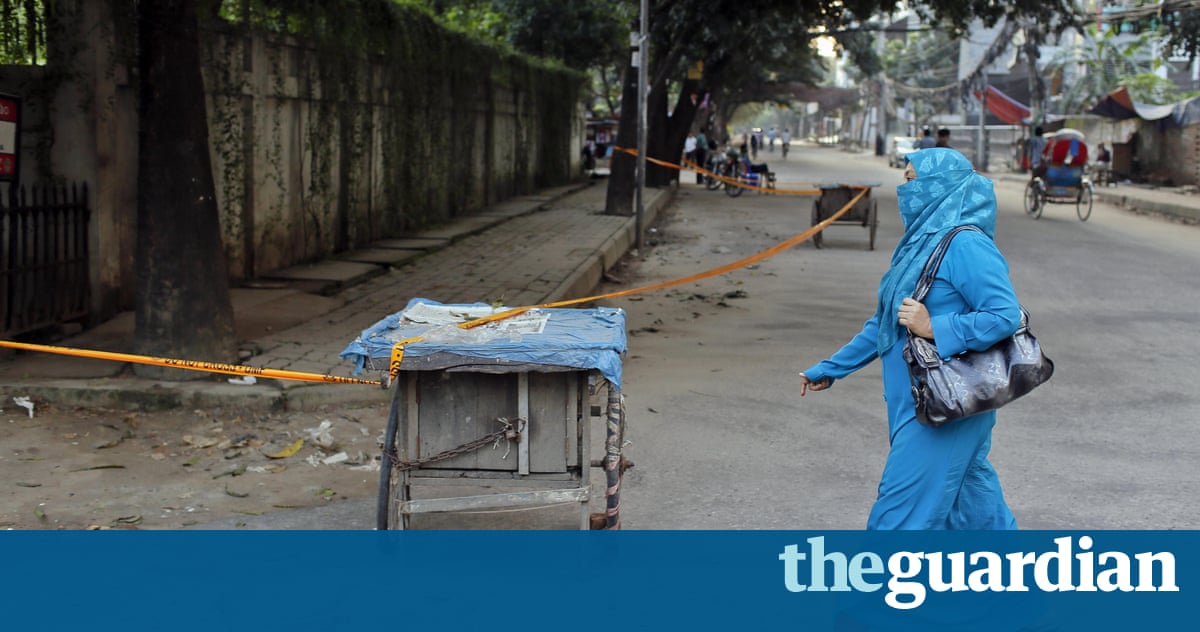 Bangladeshi police have charged seven people including a senior opposition official over the murder of an Italian aid worker last September.
The killing near the capitals diplomatic zone was the first in a wave of attacks that were claimed by Islamic State, and was followed days later by the shooting of a Japanese farmer in northern Bangladesh.
Bangladeshi authorities rejected Isiss claim of responsibility, saying the group had no presence in the country.
The government and police say homegrown militants are responsible for the deaths of nearly 50 secular activists, foreigners and religious minorities killed over the last three years.
They say the deaths are part of a plot to destabilise the country, and have blamed the main opposition, the Bangladesh Nationalist party (BNP), and its Islamist allies.
The deputy commissioner of Dhaka Metropolitan police, Sheikh Nazmul Alam, said seven people had been charged with the murder of 50-year-old Italian Cesare Tavella, including two BNP officials.
We submitted the charge sheet against the seven on Monday. Those who are charged include Abdul Quayum, who masterminded the attack, Alam said, referring to a senior BNP official who is believed to be living in exile in Malaysia.
He said the attack was part of a plot to tarnish the image of the country and destabilise it.
Quayum denied the charge, telling the Daily Star newspaper he was being victimised because of his political affiliations. BNP spokesman Ruhul Kabir Rizvi said the charge was false and politically motivated. It is an attempt to hide the real killers, Rizvi said.
This month, Bangladesh launched a nationwide crackdown on local jihadi groups, arresting more than 11,000 people after coming under pressure to act over the spate of killings.
But many rights groups say the arrests were arbitrary or were a way to silence the governments political opponents. Experts say government measures, including a ban on the countrys largest Islamist party following a protracted political crisis, have pushed many towards extremism.
Dhakas police chief, Asaduzzaman Khan, said after Tavellas death that his murder was intended to embarrass the government and prove the country was unsafe for foreigners.
International schools closed temporarily after the murders and embassies restricted their diplomats movements, while Australias cricket team cancelled a planned tour over security concerns.
Read more: https://www.theguardian.com/world/2016/jun/28/bangladesh-charges-seven-over-italian-aid-workers