Australian mining company denies role in murder of South African activist
Campaigners claim death of Sikhosiphi Rhadebe is an escalation of violence against opponents of a mine owned by Perths Mineral Commodities Limited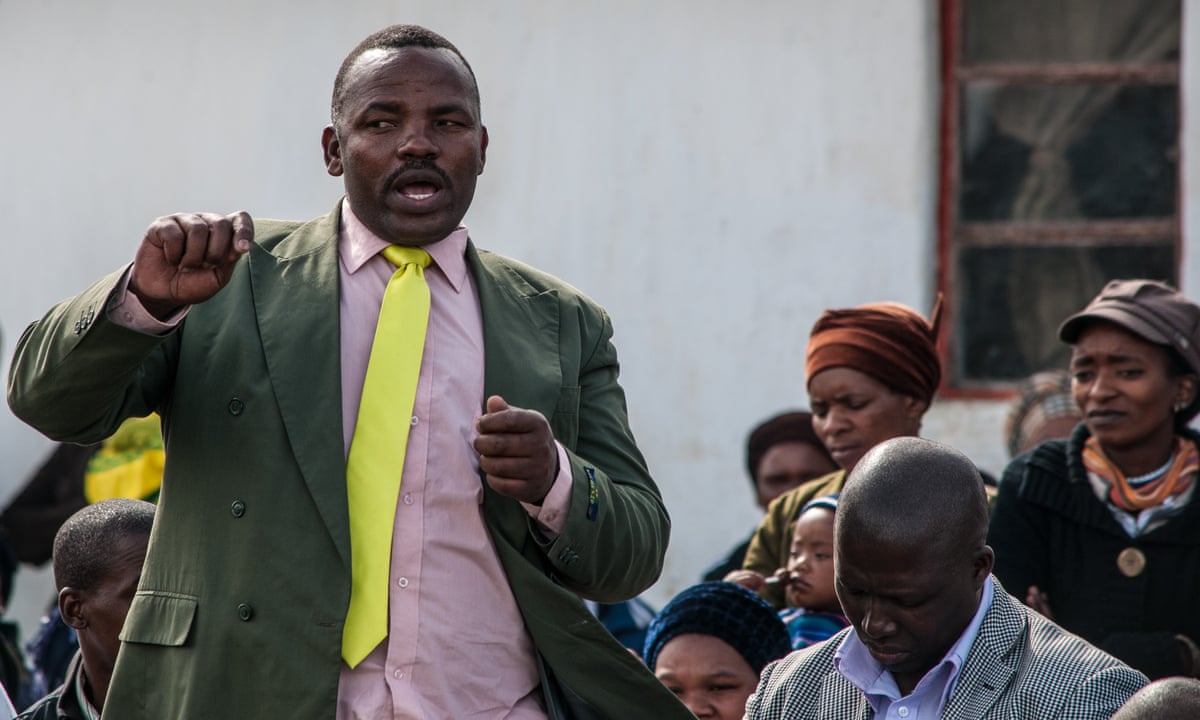 An Australian-owned mining company has denied any link to the murder of an activist leading a campaign against its plans to mine titanium in South Africa.
Sikhosiphi Bazooka Rhadebe was gunned down at his home in Xolobeni on South Africas Wild Coast on Tuesday, in what fellow activists claimed was an escalation of violence and intimidation against local opponents of a mine owned by Perth-based Mineral Commodities Limited (MRC).
MRC, which has repeatedly denied inciting violence involving its supporters, said it was in no way implicated in any form whatsoever in this incident.
Mzamo Dlamini is a fellow activist who believes he is among the prime targets on the anti-mining Amadiba crisis committee following Rhadebes death.
Despite fearing for his life, Dlamini vowed to continue organising resistance to a project that campaigners said would force the relocation of an estimated 100 households and up to 1,000 people.
The assassination affects us all, he said. There will be more Bazookas long after we have died.
Six people associated with the mining venture were subject to court orders last May after a clash over land access, during which a TEM director fired a warning shot in the air.
Four people, including an alleged employee of another MRC mine at Tormin, are due to face court next month over alleged assault and intimidation, including with firearms, of mining opponents in Xolobeni in December. These allegations are yet to come before a court and there is no suggestion these or any other employees were involved in Rhadebes murder.
Unathi Ximbi, the defence lawyer engaged by TEM to act in the first case, is also representing the men in the second. He told Guardian Australia the company had neither arranged nor paid for their defence. Ximbi said he could not recall whether any of them were company employees.
Rhadebe was shot eight times in the head in front of his son, who told investigators the killers had posed as police.
Read more: http://www.theguardian.com/environment/2016/mar/25/australian-mining-company-denies-role-in-of-south-african-activist