Australian first person in the world to order Tesla Model 3 electric car
Andreas Stephens waited outside the Sydney dealership for 48 hours to pre-order the as-yet-unseen model, expected to retail for about A$45,000 in 2018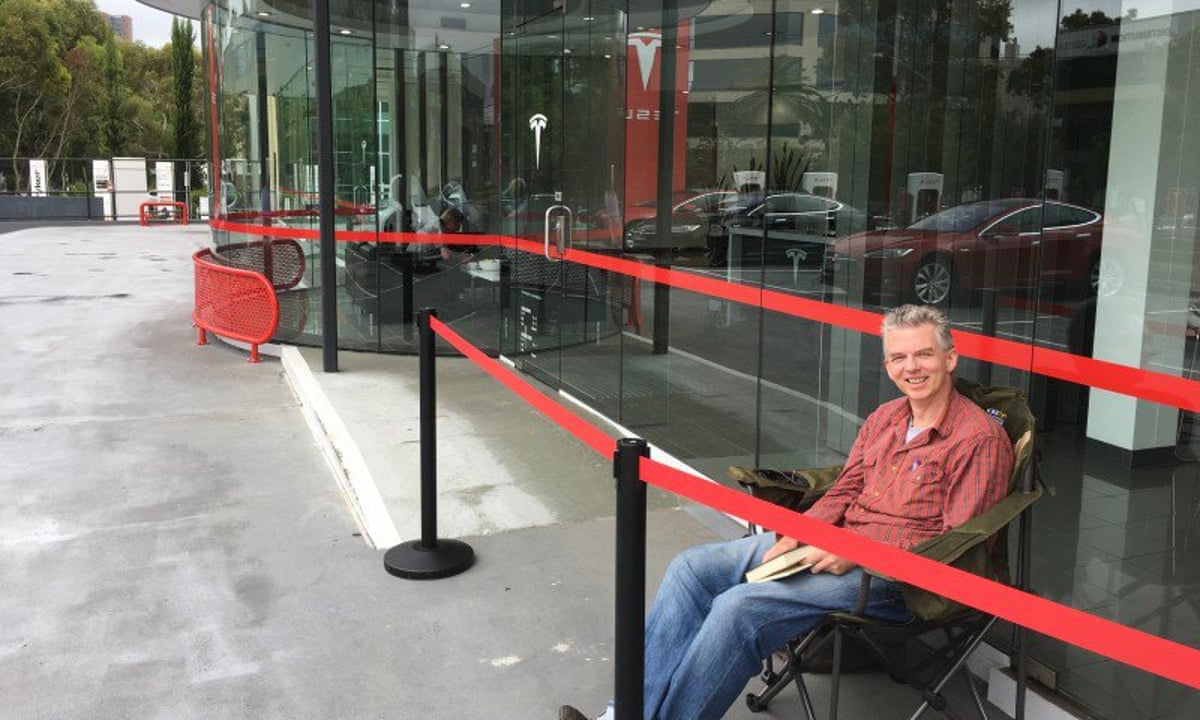 An Australian who waited outside Sydneys Tesla dealership for 48 hours has become the first person in the world to order its hugely anticipated electric car.
Andreas Stephens pre-ordered the Model 3, an as-yet-unseen model expected to retail for about A$45,000 (US$35,000) when it is eventually released in Australia in 2018.
Stephens, who drives a Toyota Corolla Seca, told EFTM that he does not have a garage: Ive got two years to build one.
SBS reported that the line of people waiting to place orders stretched more than 20 metres outside the Tesla dealership in St Leonards, in Sydneys north, on Thursday morning.
Australia was the first market to be able to order the Model 3 globally, ahead of its official release in the US in late 2017.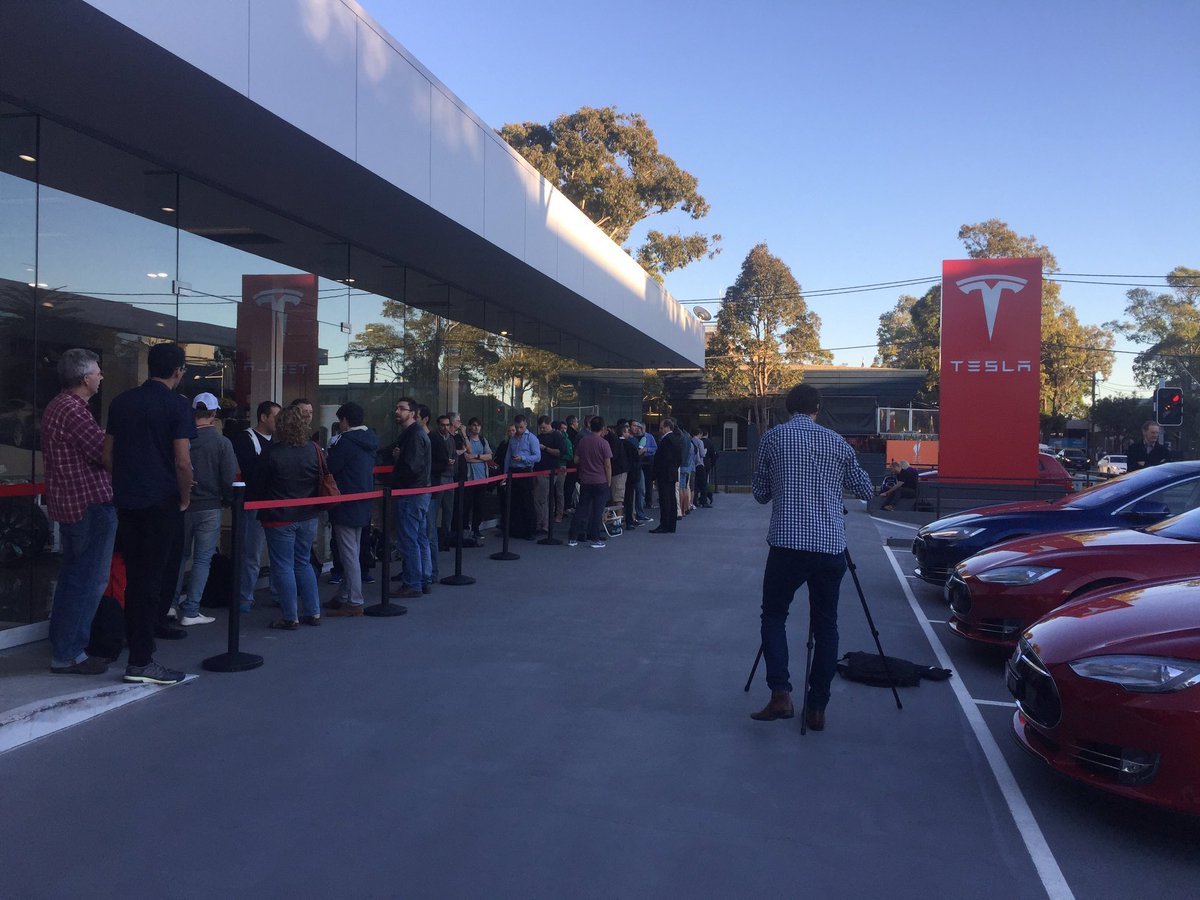 About 200 people paid $1,500 to reserve a spot for the model Teslas take on an affordable consumer car from 8am. Before the store opened, Tesla staff walked the length of the queue handing out food.
Reporting on the queue, Gizmodo said the men and women were not of the generation that youd usually see queuing for new gadgets. Theyre generally older mid-20s up to middle age and theyre well dressed.
It also estimated that Tesla had raised at least $250,000 in individual pre-orders.
The car will be officially unveiled tomorrow in California, but leaked specifications suggest it is a four-door sedan, with a 480km driving range and an acceleration time of 0-100km/h in fewer than four seconds for the top version.
Priority in the queue for the Model 3 is given to current owners of the Tesla S, which retails for A$91,000.
Read more: http://www.theguardian.com/technology/2016/mar/31/australian-world-first-to-order-tesla-model-3-electric-car