Australian election 2016: how the night unfolded with no clear winner
At 6pm exit polls had the Liberal and Labor parties neck and neck and the nation waited until after midnight for Malcolm Turnbull to speak about a result too close to call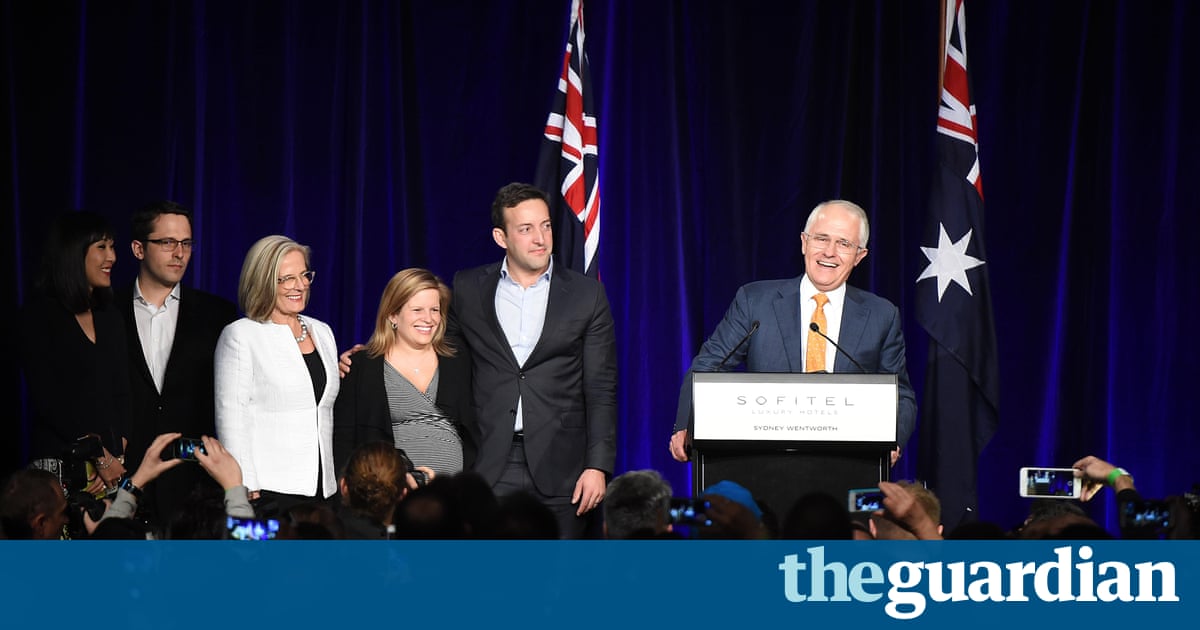 The key moments of a dramatic Australian election night that left the final result still tantalisingly uncertain.
6pm: Polls closed with early exit polls from Channel Nine showed a 50-50 result, with the Coalition on a primary vote of 43%, Labor on 36%, the Greens on 9% and others on 9%. A 50-50 result was reflected in two-party preferred poll results since the beginning of the election.
7pm: With just a couple of percentage of votes counted, Tasmania seats showed swings towards Labor, with Bass (held by Liberal MP Andrew Nikolic) and (Braddon held by Brett Whiteley) breaking away from the government.
7.20pm: Barnaby Joyce said he backed the bookies for a Coalition win overall and a win for him in New England against Tony Windsor. He made the point that Victoria was difficult for the Labor party due to the Country Fire Authority (CFA) stoush.
Joyce predicted South Australia would be a tough-run thing. He said Queensland was solid for the Coalition and any losses will be a result of the Medicare lie. He predicted nothing major would happen in Western Australia but Tasmania will be tough for the Liberal party seats.
7.35pm: Queensland Liberal senator James McGrath predicts Pauline Hanson in the Senate: Im certain she is in.
8.20pm: Nick Xenophon says South Australia is looking very good, neck and neck. He says he hopes Labor and Green preferences flow to his candidate, Rebekha Sharkie.
He predicts if he does hold the balance of power, he expects to be working with Malcolm Turnbull. (That is, the Coalition would have more seats.)
8.35: Recriminations start over the leadership change. On Channel Seven, Alan Jones accuses Liberal senator and key Turnbull supporter McGrath who is on the panel of being chief bedwetter for getting rid of Tony Abbott.
McGrath says no one should think that Jones is a friend of the Liberal National party, given he campaigned against Campbell Newmans state government.
McGrath tells Jones: I dont care what you think.
Read more: https://www.theguardian.com/australia-news/2016/jul/03/australian-election-2016-how-the-night-unfolded-with-no-clear-winner