Australia: No refugee kids left in detention here; Critics: They're offshore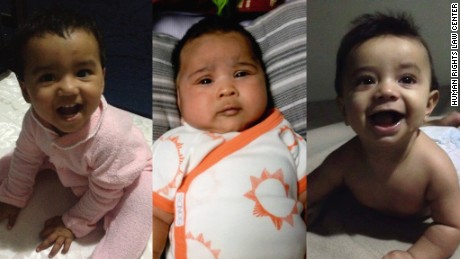 (CNN)Baby Samuel spent the first ten months of his life in immigration detention. Now, he's quickly learning to navigate around his new three-room house.
"He has become very naughty, very active," his mother Naomi said.
11-month-old Samuel is one of nearly 100 refugee children recently released into the Australian community after months or years in detention. The Australian immigration minister announced Sunday that there were no children left in detention within mainland Australia, declaring the government "very proud."
Critics point out that those weren't the only children under Australian immigration detention. Some 50 minors remain in Australia's offshore processing center on the Pacific Island of Nauru, a facility that has frequently come under fire from human rights campaigners for conditions and safety concerns.
The situation has left Naomi with mixed emotions. She describes feeling "a little joy" because her son is now in decent accommodation, where she can cook for him and take him outside as much as she wants. The Australian government has provided them with a house and a living stipend — asylum seekers are not permitted to work.
Back in Australia, Naomi holds out hope that her family will never have to return to Nauru. "The only hope we have is the Australian people," she said.
At eleven months, Samuel is already a very smart child, according to his mom. He eats a lot and mimics her moods. Naomi believes he'll be a useful member of society. She thinks the Australian immigration minister will regret he did not give all the refugee children on Nauru the same chance.
Read more: http://www.cnn.com/2016/04/05/asia/australia-detention-centers-children/index.html