Andy Murray swears Berdych friendship has survived that Melbourne meltdown
The air turned blue on the night Murray beat the Czech at the 2015 Australian Open but things are now great with his Wimbledon semi-final opponent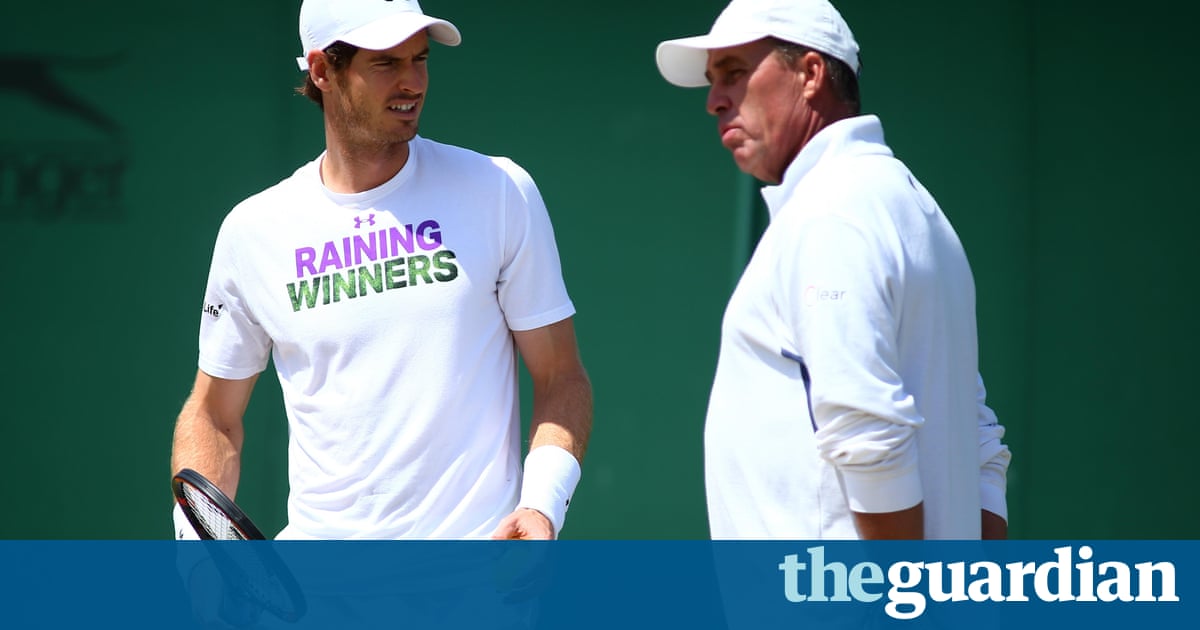 For as long as they play the game, Andy Murray and Tomas Berdych will always have the semi-final of the 2015 Australian Open. It had just about everything a soap opera needs: an emotionally wounded hero and his angry, swearing girlfriend, a villain and his accomplice and, when it was done, the right result.
Murray can smile now about one of the most fraught nights of his career, when he came from a set down to exact revenge on Berdych for trying to steal his coach, Ivan Lendl the Czech player ending up with his long-time friend, Dani Vallverdu while Kim Sears, surely the most loyal spouse in tennis, spat expletives in the direction of his unfortunate opponent that had lip readers around world hard at work interpreting what she said. It wasnt tough luck, Tomas.
When Murray played Novak Djokovic in the final two days later, Kim now Mrs Murray and the mother of their daughter, Sophia wore a slogan on a T-shirt that significantly lightened the mood: Parental advisory: explicit content.
Would she be wearing the T-shirt when Murray plays Berdych in the semi-final at Wimbledon on Friday?
I hope not! Murray says, a few hours after taking nearly four hours to see off Jo-Wilfried Tsonga in a physically draining five-setter in the last eight. And he dispels the notion that there is any residual animosity between himself and Berdych, although it has taken time to heal the wounds.
Lendl is back with Murray now, after a two-year hiatus to work on his golf and sore hips, and Vallverdu left Berdych in May after a disappointing string of results.
Murray was relaxed speaking about the drama that surrounded their Melbourne episode, as well as the attendant fallout and his long and varied history with Berdych, with whom he is again friends.
He laughs when asked if he would give Vallverdu a phone call for any inside information on Berdych. Dani and Ivan speak to each other all the time, he says. I dont normally speak to Dani during tournaments unless we actually see each other when we are there. But Tomas has spoken to Ivan a bunch, when Tomas was trying to get him to work with him. But I have played him well the last few times and I dont want to over-complicate it too much. I know what works well against him and I will try to stick to that.
Curiously, though, he has never asked Lendl why he turned down Berdychs request to work with him after they had split in March 2014.
No I havent, but I probably will over the next few months. I think a number of guys have spoken to Ivan over the last couple of years and he obviously just didnt fancy it. I dont know what the reasons are and theres many things they go into, but Ivan is pretty open-minded.
He wouldnt have gone into it thinking, No chance. He did a few days training with [Grigor] Dimitrov as well. I will probably speak to him over the next few months but Im not that interested.
He thinks Lendl decided to return to his team rather than coach someone else because they had so much success the first time. I dont want to say its less of a risk [for Lendl] in a way, but because it went so well last time, that now is just the time. Ivan watched me a bit over the last few months and saw I was playing better. Physically I was doing good.
I was in a tough place when we stopped the last time. When I came back from my back surgery [in September, 2013] it was not an easy time. But he clearly thought he could help and my game is going in the right direction. Thats why I think he decided he wanted to do it again.
As for that tense night in Melbourne 18 months ago, Murray admits: It was a really uncomfortable period, that one. Dani was someone I had known since I was 15. He was one of my best friends and in the press and the build up to it, stuff was awkward. It adds a lot of tension to the situation. A grand slam semi-final is tense enough and when you throw that into the equation, it wasnt great.
Obviously I could have possibly handled myself better in the match, he concedes. Me and Tomas had always got on well for the most time and the tension spilled over to my team and to my wife. That happens occasionally, and Ive seen it with other players over the years [memorably Mirka Federer calling Stan Wawrinka a cry baby during his loss to her husband, Roger, in the 2014 ATP World Tour Finals in London].
I spoke to Tomas the day afterwards and apologised. Weve been great since. To be honest, hes always been extremely nice. Ive never had any issues with him away from the court. Hes great.
Ultimately, though, its all about the tennis, and Murray will be a strong favourite to extend his career win-loss record over Berdych to 9-6 and book a place in Sundays final probably against Federer, who plays Milos Raonic in the other semi-final.
When we played at the beginning of our careers, [Berdych] was physically much stronger than me, Murray says. He was a big, strong guy and I maybe let him bully me a bit on the court.
The last few times I have played against him I feel Im much better against him physically, compared to what I was even a few years ago.
Since the back surgery, I have been playing as Tomas said more offensive tennis, with a lot of variety and making it harder for him to play his game.
When they get down to business this time, Mrs Murray and Lendl will be reunited again in common support of her husband, although it is unlikely she will be turning the Wimbledon air as blue as she did in Australia.
Read more: https://www.theguardian.com/sport/2016/jul/07/andy-murray-tomas-berdych-wimbledon-2016