An Australian Atheist Teamed Up With His Muslim Neighbors To Celebrate Humanity
It doesn't matter what your faith is (or if you have a religion at all) — if you're human, chances are that you'll experience grief, search for purpose, long for justice, and sometimes, if the moment is right, do extraordinarily brave things.
That message of common humanity is what Australian photographer Matt Palmer seeks to share with the world in his photo series, "Faces of Islam."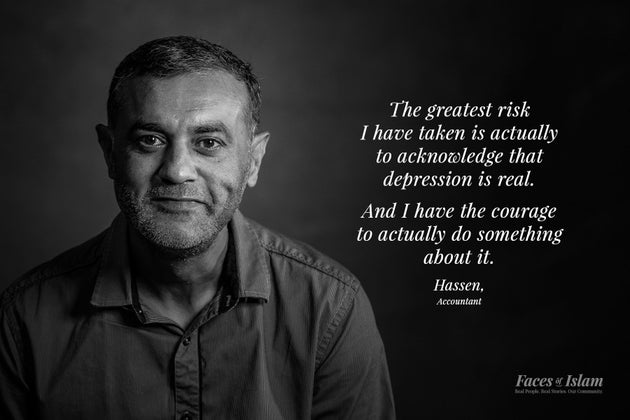 The project is a collection of portraits and quotes from Muslims living in Palmer's city, Brisbane, the capital of the state Queensland. Some of the quotes are about Islam, but many explore other aspects of the person's life — their career goals, hobbies, fears, and dreams.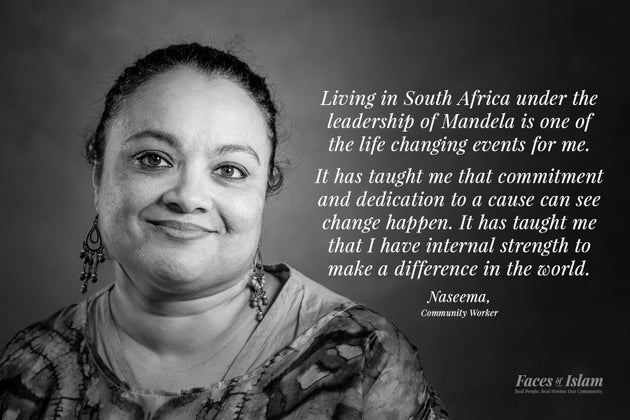 Palmer told The Huffington Post that he was trying to present a snapshot of these Australian Muslims' everyday lives.
"'Faces Of Islam' is a project first and foremost about other human beings. People we work with, our neighbors, business owners, mothers, and community contributors," Palmer told The Huffington Post in an email. "So the interviews were focused on really finding out who these people are and finding that human element and shared experiences that we can all relate to and connect with."
Palmer said he came up with the idea for the project after the Paris attacks. He noticed that there was a lot of misinformation being spread about Muslims on social media.
"In our age of technology it's never been quicker for the wrong information to spread, and people defend those fabrications of information even when confronted with overwhelming fact," Palmer wrote. "That's just not treating other people fairly and with human decency, and as we would like to be treated ourselves."
Surveys have shown that while the vast majority of Australians have low levels of Islamophobia, negative attitudes towards Islam and Muslims still exist in less educated, unemployed, and older pockets of population. A 2015 study conducted by the University of South Australia's International Centre for Muslim and non-Muslim Understanding found that compared to the rest of the country, Queenslanders were more likely to feel uncomfortable about having a Muslim as a family member or close friend.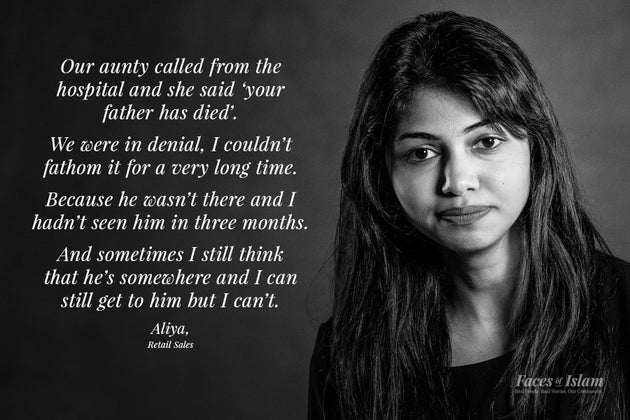 Although he's an atheist himself, Palmer said that he firmly believes that everyone has the right to freedom of belief and religion, and that people should be "represented fairly and with human kindness."
"I think we all have beliefs, no matter what background we come from, how we identify with a god or deity, we all have beliefs. My beliefs are strongly around justice, and justice applied fairly," Palmer wrote. "So whilst the project is called 'Faces Of Islam', and focuses on Muslims who at the moment are having a bit of a rough time in terms of how they are understood in the wider community at times, it's really a project that encapsulates my own personal beliefs as well."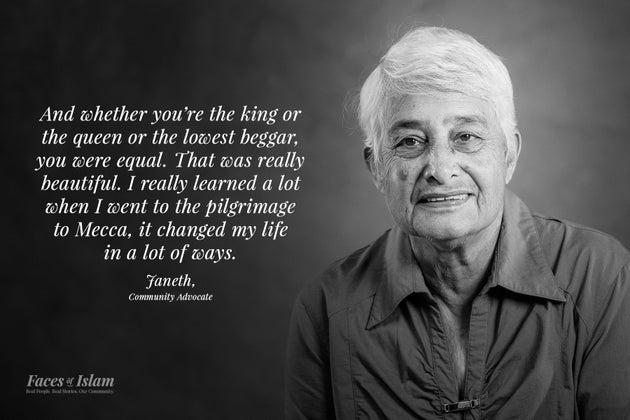 Before diving in to the project, Palmer said that he had minimal exposure to Australian Muslims. He worked with a few Muslim clients of his to spread news of the series throughout Brisbane's Muslim communities. In the end, he photographed 40 Muslims from a wide variety of backgrounds — from refugees to Indigenous Australians, to Muslims who can trace their heritage back to the very first fleet of Europeans to land in the country. The youngest person he talked to was 3 years old and the oldest was 75.
The effort has helped him learn more about his Muslim neighbors.
"I still have the same healthy skepticism of religion in general as I believe everyone should, but first and foremost I am a supporter of good people," Palmer wrote. "And I've found many who are Muslim and many who are in our community."
Scroll down to see portraits and quotes from 'Faces of Islam.'
Read more: http://www.huffingtonpost.com/2016/05/02/faces-of-islam-australian-muslims_n_9824220.html