Alleged child abduction lands Australian TV crew in Lebanon jail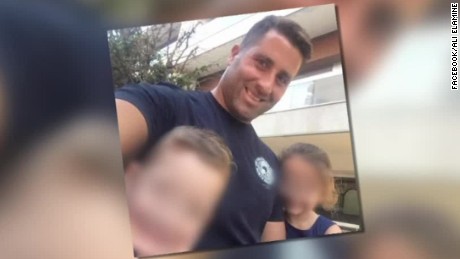 (CNN)An Australian television crew is among several people arrested in Beirut on suspicion of being involved in an attempt to kidnap two children.
Four members of the crew, from the Nine Network's "60 Minutes" program, were among nine people detained last week, Lebanese Internal Security said.
The Australian network indicated Tuesday
on its website
that prosecutors have said four staffers could face kidnapping, assault and other charges.
Those arrested are alleged to have been involved in an attempt by Australian Sally Faulkner to recover her two children — Lahela, 6 and Noah, 4 — from her former husband, Lebanese national Ali al Amin.
Lebanese police confirmed that two Britons, two Lebanese and five Australians, including the children's mother, had been arrested in connection with the attempt.
The children have since been returned to their father, police said.
A spokeswoman for Nine Network said the broadcaster was "working with (Australian) authorities there and local legal representation to get our crew home as soon as possible."
On the "60 Minutes" program Sunday, host Michael Usher said the network was "doing its utmost to support" detained correspondent Tara Brown, producer Stephen Rice, cameraman Ben Williamson and sound recordist David Ballment.
A Lebanese police spokesman told CNN the group is awaiting a court hearing.
He added that authorities have video showing a television cameraman at the scene of the incident.
'Bring them home'
The arrests follow a long campaign by the children's mother to bring them home to Australia.
"They were terrifyingly put on a plane by my ex-husband and I haven't heard from them since," Faulkner said in the petition, which attracted more than 33,000 signatures.
"This has been going on for quite some time," Peter Ford, an Australian media reporter who broke the story, told CNN.
"(Faulkner) did invite the '60 Minutes' crew to become involved in her story — what happened beyond that we don't quite know."
A Nine Network spokeswoman declined to comment on Australian media reports that the broadcaster had been involved in setting up payments to a child recovery service involved in the alleged kidnapping.
"We're not making any comment about payment — we don't ever make any comment about payment."
The spokeswoman added: "They're journalists covering a story — that's all."
Bishop, the Australian foreign minister, said consular officials had met with the detained crew and were providing assistance.
Read more: http://www.cnn.com/2016/04/11/middleeast/australia-film-crew-lebanon/index.html