Absolutely Fabulous: The Movie review absolutely fatuous, thank God
Some were trepidatious about this belated big-screen outing for the fashionista sitcom. In fact, post-referendum, the timing couldnt be better and neither could Joanna Lumley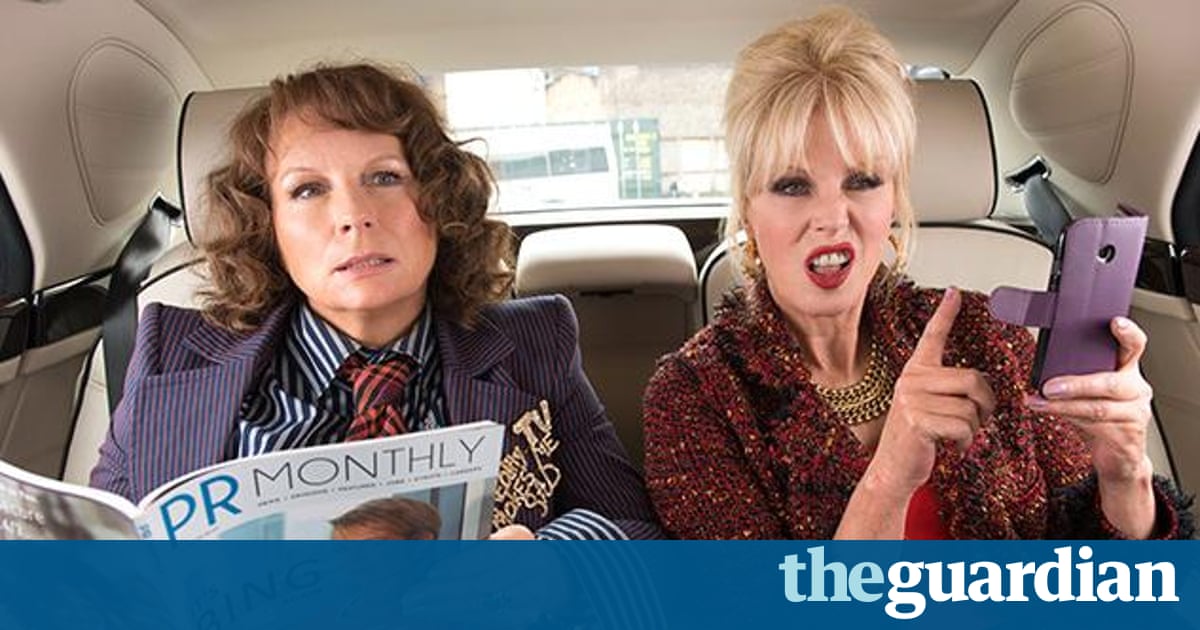 Sixty is the new 40, 90 is the new 70 and Jennifer Saunderss Edina and Joanna Lumleys Patsy are back along with Edinas very elderly mum, played by June Whitfield. The less-than-dynamic duo make a characteristically wobbly and hungover reappearance in heels, champagne flutes in one hand and cigarettes in the other. No nonsense about vaping.
Its as if they showed up here through a worm-hole from the 1990s arriving in 2016 for our summer of non-love, making a game entrance in a country where the recent referendum has caused depression in the hearts of fully 100% of those who voted. Patsy and Edina are here on an honourable mission to cheer us up – bless them. And a fair bit of the time they succeed.
Its impossible to watch Joanna Lumleys pursed-lip expression of disdain and suppressed nausea without laughing and the same goes for Saunderss childlike pout of dismay and incomprehension. Its always very funny when they have to run. Half-way through the film they make a mad and semi-logical dash to the south of France, using a budget airline. Not needing a visa was a bit of a boon.
This is a broad, silly, likably daft Britcom, made possible by the colossal commercial success of the Inbetweeners films – movies based on British TV shows can do well at the box office. Its basically 50 minutes of material stretched out to 90 on a daisy-chain of cameos, including Christopher Biggins (of course), Judith Chalmers, Graham Norton and Barry Humphries. Orla Guerin and Jeremy Paxman make their own good-sport contributions. There are also, naturally, as in the Zoolander sequel, heavyweight walk-ons from many a fashion ledge, such as Alexa Chung, Stella McCartney and of course Kate Moss herself.
Read more: https://www.theguardian.com/film/2016/jun/29/absolutely-fabulous-the-movie-review-absolutely-fatuous-thank-god