80 African Rhinos May Fly To Australia To Escape Poachers
One man wants to take the issue of poaching by its horn.
Ray Dearlove, a retired South African sales executive, hopes to airlift 80 rhinos from South Africa to Australia in the next four years, in an attempt to save the species from poaching.
His organization, called The Australian Rhino Project, aims to establish a breeding herd of rhinos in Australia as an "insurance population," in case poachers wipe out the species.
"For right now, I just want to get them to Australia, get them into an environment where they feel comfortable enough to breed and we'll see what happens from there," Dearlove told The Huffington Post.
But getting rhinos to Australia and hopefully having them breed isn't Dearlove's sole ambition.
"It is our absolute goal that, once conditions permit, we will reintroduce the rhinos into the wild, anywhere in Africa, not necessarily South Africa. I believe passionately that rhinos must be available to the world in the wild, not only in captivity," Dearlove wrote on The Australian Rhino Project's site.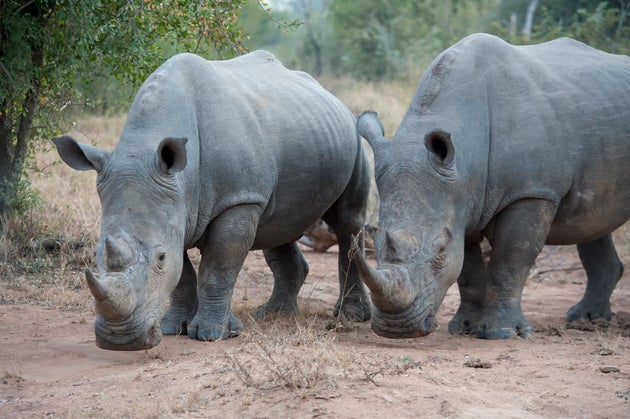 Dearlove hopes to transport six rhinos from South African to Sydney by the end of this year.
"We have got to get this first one right because it's a big task, it's expensive, it's complex," Dearlove told Agence France-Presse.
He's not exaggerating: Dearlove told HuffPost that by his own estimation, it'll cost $75,000 to transport a single rhino.
Both South Africa and Australia's governments have also placed strict requirements on moving the animals as well. The rhinos have to be kept in quarantine for two months before even boarding a cargo plane to Australia. Once they land in Sydney, they will have to endure more quarantine at Taronga Western Plains Safari Park in Dubbo before being transported to their final destination — an Australian safari park with a location that has been kept under wraps for security reasons.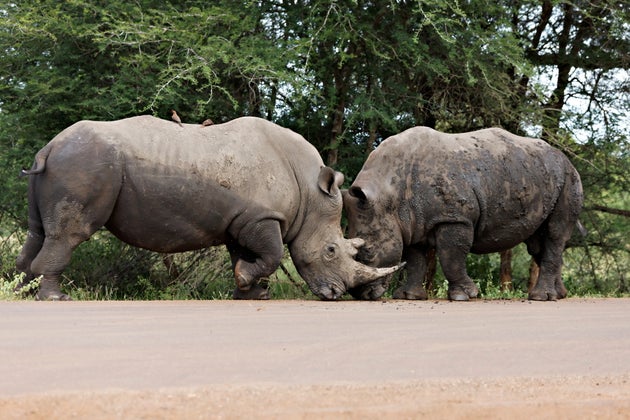 It's costly and complicated, but it's an effort that Dearlove, who emigrated to Australia 30 years ago, but grew up near South Africa's Kruger National Park, believes is necessary.
"Ninety-five percent of poaching occurs at Kruger National Park," Dearlove told HuffPost Australia. "In 2013, more than 1,000 rhinos were killed. In 2014, more than 1,200 rhinos were killed and last year 1,340 were killed. We can't continue to lose 1,200, 1,300 animals a year. It's just not sustainable."
According to World Wildlife Fund, South Africa has been experiencing a surge in poaching since 2008. Rhinos are killed by poachers primarily for their horns, which if ground-up, are believed to cure ailments ranging from hangovers to eye cancer in Asian medicine. Rhino horn is especially popular in Vietnam, where according to The Atlantic, it's worth more than its weight in gold.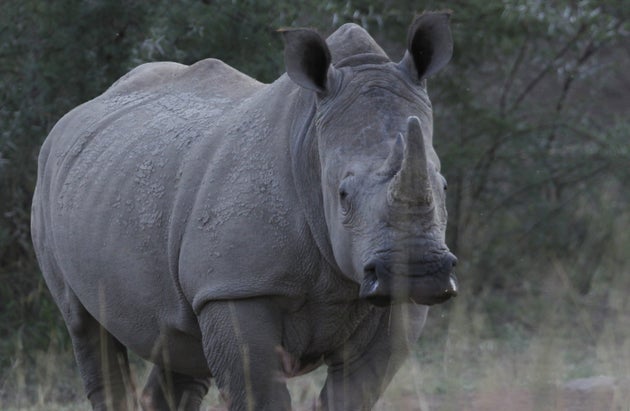 The demand for rhino horn makes moving the rhinos out of South Africa a good idea, but is airlifting them all the way to Australia a pragmatic one?
According to HuffPost Austalia, the Australian Rhino Project has done its research and has deemed that the land down under is an appropriate place for the rhinos to relocate. The vegetation and climate is suitable, poaching isn't an issue and there is world-class veterinary support.
That being said, Dearlove does recognize that the plan seems a little offbeat.
"I'm sad that this is actually the situation which is being considered," Dearlove told AFP. "Because if the poaching would go away, there wouldn't be a need for such a plan."
To read more copy this link into a new tab: http://www.huffingtonpost.com/